According to The AFR, The NSW Government has "pumped" another $183 million into social housing to accelerate development of more than 1400 new homes as part of its COVID-19 economic recovery strategy:
"The package boosts construction, accelerates over 1400 new social and affordable homes and supports an extra 990 households through rent assistance, including in areas hit hardest by the pandemic in Sydney's west and regional areas," [Treasurer Matt Kean] said…

Housing Minister Melinda Pavey said the new funding adds to the $812 million social housing stimulus package announced in the 2020-21 state budget.

The $995 million total allocation will fund development of more than 8000 new social housing homes and upgrade approximately 16,500 existing properties.
While this is obviously good policy, it is a token effort by the NSW Government given the state's projected population growth.
The NSW Intergenerational Report, which was released in June, warned that rebooting the 'Big Australia' mass immigration program would create renewed 'housing shortages' across the state:
Net migration is expected to average around 48,000 people each year to 2061. This reflects a net gain of around 66,000 people moving from overseas to New South Wales and a net loss to interstate migration of 17,000…

For an extended period through the late 2000s and early 2010s, the amount of new housing being built was not enough to keep pace with population growth…

Up to 2060-61 we project New South Wales will need 1.7 million additional homes for a growing population, equivalent to one new home for every two existing homes. This is a significant task and will require an average of 42,000 additional homes to be added to the housing stock every year…

This construction rate will be a significant challenge [and] difficult to sustain over the coming decades, particularly as vacant land becomes more scarce which increases the need for development in areas that have already been built up…

We expect 86 per cent of New South Wales' population growth over the next 20 years will be in Greater Sydney… Around one third of new housing is projected to be in the form of apartments… This compares with the current 20 per cent share of homes that are apartments…
Obviously, if NSW Premier Dominic Perrottet gets his way and Australia doubles net overseas migration (NOM) to more than 400,000 people per year, then massive housing shortages will develop across NSW.
On the other hand, Sydney's housing shortage could be solved with the stroke of a pen by the federal government. All it needs to do is reduce immigration back to historical pre-2005 levels. This would also negate the need to bulldoze Sydney's suburbs into high density.
The first best solution is to stop importing the problems.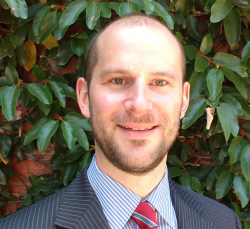 Latest posts by Unconventional Economist
(see all)