An incoming premier brief from top bureaucrats within the NSW Department of Premier and Cabinet have told Premier Dominic Perrottet that Australia needs an explosive surge of 2 million migrants to boost the economy:
Top bureaucrats last week urged Mr Perrottet to seize the national leadership initiative by pushing a "national dialogue on an aggressive resumption of immigration levels as a key means of economic recovery and post-pandemic growth".

"An ambitious national immigration plan similar to Australia's post-World War II approach would ensure Australia would benefit from skills, investment and population growth," Mr Perrottet was told in the advice, which was seen by The Australian Financial Review…

In a sign the new Premier is taking the advice seriously, Mr Perrottet on Monday said the borders need to be opened up amid a "general labour" shortage to ensure a healthy economic recovery.

"If we lose this opportunity, those skilled migrants will go to other countries," he said. "We won't get those engineers, those accountants, they'll commit to other projects"…

Mr Perrottet was told that a "time-limited" immigration surge could include a "doubling" of pre-COVID immigration levels for the next five years and "unashamedly" focusing on "the skilled migration we need to develop key industry sectors"…

A doubling of that pre-pandemic rate would see net migration leap to more than 400,000 a year, a staggering surge that would see the population swell by 2 million by 2026.
Infrastructure Australia has already modelled what will happen to Sydney as its population balloons via mass immigration: living standards will be destroyed with residents forced to endure longer commutes, while having less access to jobs, schools, hospitals and green space:
Sydney's residents will also be forced to live in highrise apartments, according to modelling by the Urban Taskforce:
That's the death of the Australian Dream right there.
Former Treasurer Wayne Swann makes the crushing point with respect to this plan:
And where will they live given the the Liberals refusal to act on affordable housing? https://t.co/1J5nFXbnX6

— Wayne Swan (@SwannyQLD) October 11, 2021
Will there be matching infrastructure, improved labour and environmental laws? We all know the answer to that.
We also know that the pre-COVID immigration boom was an unmitigated disaster for Australian workers: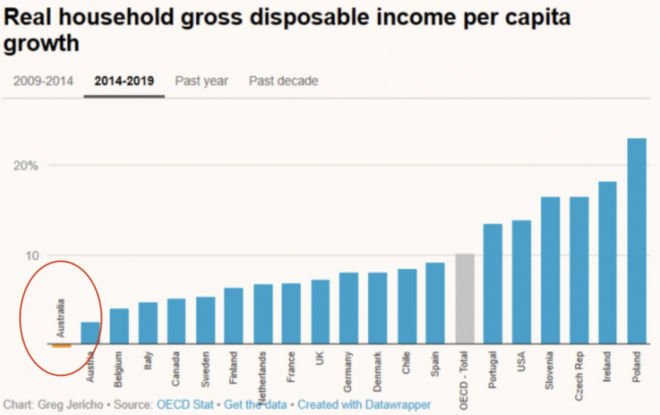 The only parties to benefit from this mass immigration madness are wealthy capital owners and the 'growth lobby' cabal of Big Property, Big Retail and Big Banking.
Sadly, in the morally corrupt property narco nation of Australia, they pull the policy strings.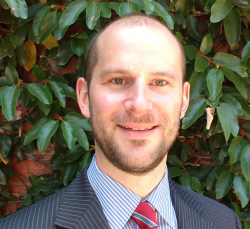 Latest posts by Unconventional Economist
(see all)