See the latest Australian dollar analysis here:
Asian stock markets are following the uptick in Wall Street with strong gains across the region as the USD loses significant ground against the major currencies, with the Australian dollar putting in a three month high on the back of the latest RBA Minutes. This is all essentially on technical breakouts as economic news is thin on the ground. Gold is trying to reclaim lost ground, rebounding to the $1777USD per ounce level while Bitcoin continues to creep up on its previous record high from April this year, currently just above the $62K level: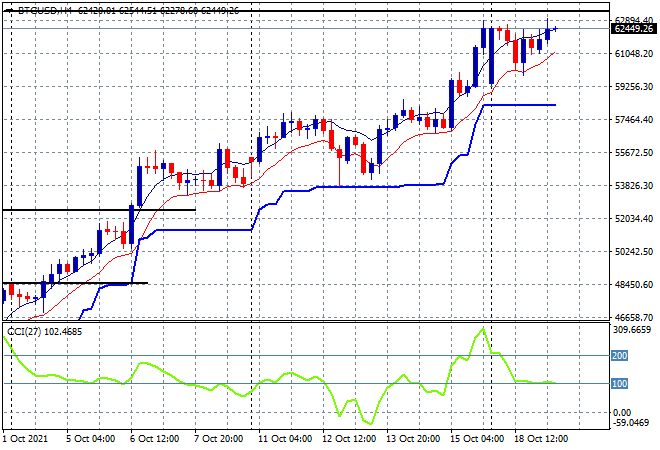 The Shanghai Composite is up 0.5% to 3591 points, recovering most of its previous losses while the Hang Seng Index is surging much stronger, up 1.3% to 25739 points. Japanese markets are doing much better as they go into election mode, with the Nikkei 225 closing 0.6% higher at 29215 points while the USDJPY pair is still holding on to its Friday night gains just below the mid 114 level: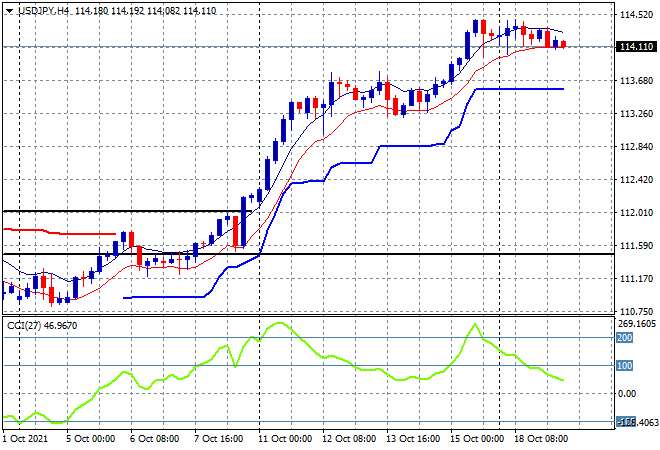 Australian stocks were the odd ones out – again – with the ASX200 closing dead flat and still shy of the 7400 point level, finishing at 7374 points while the Australian dollar has broken out hard above the mid 74 level in response to the unchanged RBA minutes, blasting through technical resistance: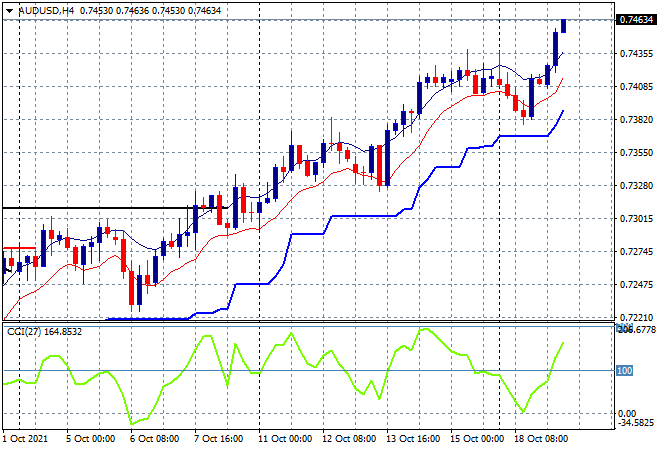 While Eurostoxx are up 0.2%, S&P futures are flat as we head into the London session, with the four hourly chart of the S&P500 showing price wanting to extend its overnight gains and head along to the 4500 point level as it builds well above the previous weekly close at 4400 points: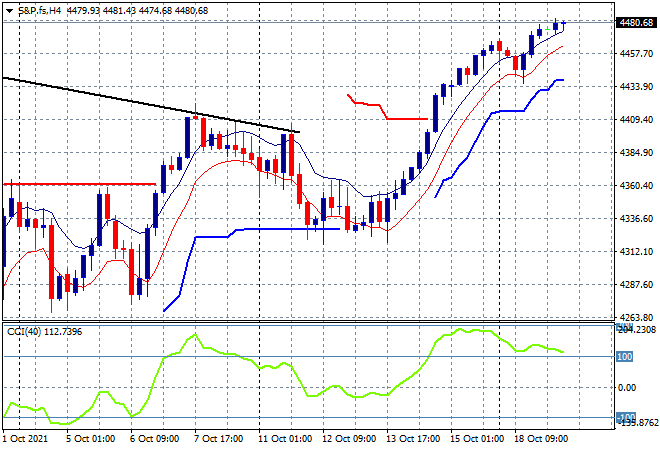 The economic calendar is relatively quiet with a lot of ECB, BOE and Fed speeches and not much else!
Latest posts by Chris Becker
(see all)