Last night I gave a live interview on The Bolt Report whereby I tore apart NSW Premier Dominic Perrottet's brain dead plan to import 2 million migrants into Australia over five years – effectively adding an Adelaide, Canberra plus Hobart to Australia's existing population:
I was also quoted in News.com.au by Frank Chung:
Leith van Onselen, chief economist at MacroBusiness, said the plan was the "definition of insanity".

"Every Australian knows that the pre-Covid 15-year immigration boom, whereby net overseas migration averaged 220,000 a year, was a disaster for living standards, as evidenced by things like declining housing affordability and quality, worsening commute times, and record low wage growth," he said.

"The definition of insanity is to double the post-Covid immigration intake and to expect different results."

Mr van Onselen questioned whether there would be "matching infrastructure, housing and improved labour and environmental laws to go along with the proposed immigration boom".

"We all know the answer to that," he said.

"Policy-makers will juice headline GDP growth and business profits by flooding the nation with people, while ignoring the negative impacts on the community."
Good to get the word out.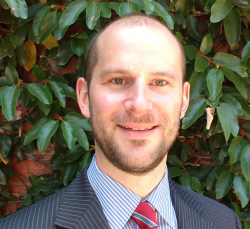 Latest posts by Unconventional Economist
(see all)