More folks following the MB lead. TSLombard with the notes:
Energy and property crises dominate the outlook
The PPI soared to10.7% yoy in September and a further increase is likely this month to12-13%.In response to shortages of coal and electricity, the National Development and ReformCommission mandated important reforms in power pricing that, in Premier Li Keqiang's words, bring "a market approach to stabilizing the price level". All electricity generated by coal-fired plants will be sold at market-determined prices with a cap of 20% vs the benchmark, while prices paid by energy-intensive industries will have no price cap. These measures will result in a likely20% rise in overall electricity costs for businesses, although prices for consumers and agriculture will remain fixed. But the spillover of these changes to the CPI will be limited, largely owing to continued deflation in pork prices: the CPI fell to 0.7% yoy in September, from 0.8% inAugust, as prices for food were down 5.2% yoy and for pork 46.9%. Non-food inflation is running at 2% yoy and we expect the CPI to end the year at around 2% as food prices normalize.
Meanwhile, the Evergrande debacle and the wider collapse of housing demand point to rising deflationary pressures for everything connected to property. Beijing has tasked local governments and banks with ensuring the completion of housing units financed by pre-sale deals. The demand for inputs into housing is therefore likely to remain stable for now before falling off sharply next year owing to the collapse in new housing sales. Prices of finished housing units are under strong downward pressures as developers and owners of multiple units scramble to raise cash, but most local authorities have ruled out price discounting out of fear that significant price deflation would fuel social unrest and push more private developers into bankruptcy. This will prolong the inevitable adjustment of the property sector amid the overhangof supply relative to much reduced demand. Owing to these developments, household swill likely rein in spending to bolster their savings in a reflection of weaker consumer sentiment.
The government has yet to unveil its plans for fiscal or monetary stimulus. To deal with what are supply-side rather than demand-side constraints, the new stimulus measures are likely to target supply bottlenecks, rather than boost demand. For monetary policy, this implies afocus on liquidity management, with cash injections via a new RRR cut and additional rollovers of maturing medium-term lending facility loans. Demand-side actions, such as interest rate cuts,are unlikely. In the near term demand-side fiscal stimulus, typically via new local-government bond issuance quotas, is also likely to be de-emphasized in favour of targeted supply-enhancing measures in the power sector and stabilization of the property market. New demand-side stimulus is likely after the CPPlenum in November. Whatever happens on the policy front, a broad-based economic slowdown lies ahead.
China, slowing Europe
Last July the euro area recovery was in full swing and we expressed that view with a shortEUR/SEK position using an option structure. Things have changed since then, and a series of cracks are emerging in the European economy. Our EA economics team explains that this boils down mainly to three factors:
1 Dependency on Chinese demand. China was always going to slow next year, but the fallout from Evergrande will make matters worse. Our China team has downgraded its 2022 GDP growth outlook to 4.7% y/y (from 5.5% y/ybefore Evergrande).
2 Supply-side issues. Semiconductor shortages, skyrocketing shipping rates and soaring gas prices will squeeze margins–and perhaps undermine demand itself.
3 Central role of the car industry. The auto industry has suffered more than most from component shortages owing to its reliance on just-in-time manufacturing. This is macro relevant owing to the size of carmakers in the German and the broader EA economy.
Farewell Goldilocks.
We think that supply-side issues will gradually ease, and there are already signs of this happening. This should assuage concerns about stagflation, which, in our view, is the biggest risk for markets. But the Chinese slowdown remains a major headwind for the euro.
The Goldilocks conditions in which the economy found itself during the first half of this year no longer seem to apply. German and French equities are vulnerable to a China slowdown. In our latest Asset Allocation, we made several changes to reflect this view. Specifically as regards the euro area, we downgraded the German and French equity markets to 0 from +1. Because of the importance of the automotive and luxury goods sectors, these markets are especially vulnerable to a China slowdown. At the same we downgraded EUR from 0 to-1. With most global central banks still hawkish, the ECB stands out among the more dovish. Despite the announced recalibration of the PEPP, the pace of purchases will likely remain elevated. A growing USD-EUR short-term rate differential makes FXhedging more expensive. Unhedged purchases of foreign debt will weigh on EUR/USD.
The Fed's more ambiguous stance towards AIT and its commitment to tolerate higher inflation is another reason why USD has more upside vs EUR. EUR is second to last on our FX Scoreboard. Another reason to be cautious on EUR is that it has been sliding down the ranking on our FX scoreboard in 2021. Back in January EUR was the third-most attractive currency according to our model, but over the past10months it has fallen almost all the way to the bottom, with only JPY faring worse. The reasons why it scores so poorly are negative economic surprises, unfavourable seasonals, low carry and weak momentum.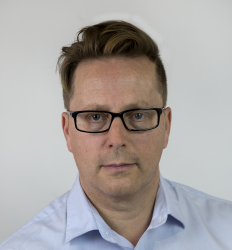 Latest posts by Houses and Holes
(see all)