The Kouk windvane is back:
For the first time in many years, central bankers and global investors are witnessing a material pick-up in inflation.

Despite the evidence, which shows inflation lifting to levels well above target, the reaction of central bankers and investors has so far been muted.

…Bond markets, which inevitably move well before central bankers, have seen yields jump in anticipation of the inflation/interest rate hike dynamics. The moves are relatively contained at this stage, but clever investors are looking for a further sell-off in bond yields once the penny drops more widely that inflation is accelerating.

In Australia, the RBA has largely dismissed these pressures signalling that, on its assessment, inflation will remain low and it will not be required to hike interest rates until 2024, at the earliest.

Markets are ignoring this guidance, with the start of the interest rate hiking cycle starting to be priced in to the later part of 2022, just 12 months from now, and around two years before the RBA reckons it will need to move.

…The market is pricing in a 0.5 per cent cash rate by the middle of 2023, 1.0 per cent by the end of 2023 and with further increases through 2024.
I don't think so. The current back-up in global yields is driven by:
US inflation pressures of which we have little.
A global energy shock that is very short-term.
A tiring reflation cycle.
Now, you could argue that these things will lead to stagflation, not a burst of deflation in which case rates will rise even as growth falls but that seems to me to be a longbow still.
The fact is, we are at the end not the start of COVID stimulus:
US growth is falling fast.
Inflation is nearly all supply-side based which central banks can't address and is going to deflate by itself over time anyway.
China is in a virtual recession on the property and energy shocks.
There's energy panic in coal and gas that will collapse in the months ahead, taking down much of the commodities complex with it.
Sure, we'll get some more US and European public investment and there is a tail of high savings to spend. And I'm not arguing some global recession is imminent. But the fiscal and monetary impulse is already tanking and global goods output is next:

Followed by a commodities bust made spectacular by the bursting energy bubble:

And there goes your inflation and rate hikes, Kouk:

In Australia, we can add macroprudential tightening and the return of slave labour to the mix.
My view remains that the RBA will be printing MOAR before it ever hikes rates.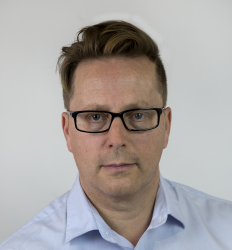 Latest posts by Houses and Holes
(see all)