As expected, Treasurer Josh Frydenberg has indicated that the federal government will ramp-up Australia's migrant intake to boost 'growth':
Treasurer Josh Frydenberg said a change in immigrant numbers and composition was being considered…

"This [immigration] will impact upon the economy, and including the ageing and the demographics of our population because we know that migrants tend to be of a younger age than the broader population," Mr Frydenberg said.

"These are obviously issues that I'm thinking through and the government is thinking through, both in terms of the size and the composition of our migration program"…
In the same article, Fitch warned that the economy would be smaller with less immigration (no shit sherlock – less people means less aggregate growth) and would put upward pressure on wages (so immigration does lower wages after all!):
Fitch Ratings said Australia's growth over the past four decades had been fuelled by migration, but the shock of the pandemic meant the country would pay a major economic price as immigrant numbers remained low.

So large is the hit, the agency believes the economy will be 2 per cent – or more than $40 billion – smaller by 2026 than it otherwise would have been because of the drop in migrant numbers.

"The migration shock has been rapid and we think it will take years for pre-pandemic patterns to resume. This will have huge consequences on the economy, knocking near-term potential growth and building underlying wage and inflation pressure," the agency said.

The agency suggests this could lead to the Reserve Bank hiking interest rates earlier than 2024, particularly with labour shortages driving up wages and inflation.
It was Albert Einstein who said "we cannot solve our problems with the same thinking we used when we created them". The commenters on the article, who are overwhelmingly opposed to lifting immigration, seem to understand this principle.
Today's report from the Australian Chamber of Commerce and Industry's (ACCI) lamented that Australia's productivity and GDP growth has been "dismal" over the past decade:
"Domestically, the economy has become more dependent on the accumulation of debt. Dismal productivity growth, low inflation, greater wealth inequality and low wage growth are constraining economic growth"…
The same can be said about Australia's growth in real per capita disposable income, which was the lowest in the OECD between 2014 and 2019: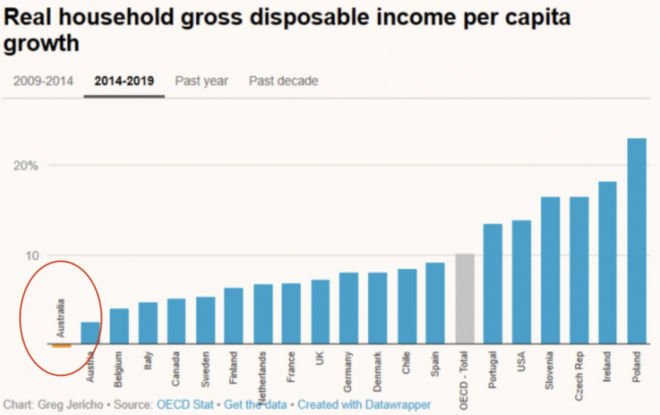 Both occurred during a period of historically high net overseas migration (NOM), most of which was supposedly 'skilled':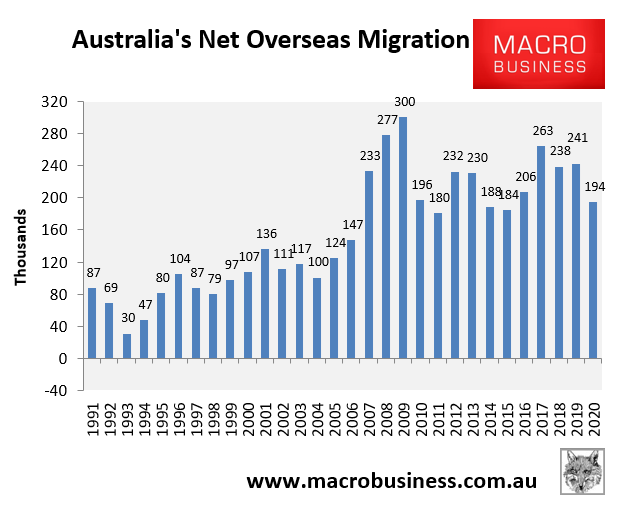 Thus, rebooting immigration back to or above its pre-COVID level is the definition of insanity and will create exactly the same results: crush-loaded infrastructure, more debt, lower productivity, and lower wage growth.
The only parties that will benefit from this mass immigration madness are the wealthy owners of capital and the 'growth lobby' cabal of Big Property, Big Retail, Big Banking and the edu-migration industry.
Sadly, in the morally corrupt kleptocracy of Australia, these lobbyists pull the policy strings.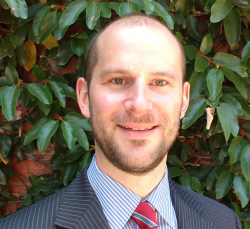 Latest posts by Unconventional Economist
(see all)