The Auditor-General has released a report which shows that the federal government spent $60.2 billion via its GrantsConnect program between December 2017 and June 2021.
A total of 108,206 grants were allocated over this period, and 42% were awarded via a non-competitive tender process.
The report also shows that 27% of grants that were earmarked for regional development programs were allocated to recipients with capital city postcodes. Moreover, just 8% of the grants were awarded to remote or very remote areas:
108,206 grant awards were published on GrantConnect with a start date between 31 December 2017 and 30 June 2021. These were published by 31 non-corporate Commonwealth entities and two corporate Commonwealth entities with a total value of $60.2 billion (paragraph 2.2).

The value of grant awards is highest for the grant categories of 'Ageing' ($11.9 billion, 20 per cent); 'Health, Wellbeing and Medical Research' ($10.4 billion, 18 per cent); and 'Indigenous' ($8.6 billion, 14 per cent). The categories of 'Ageing', 'Children, Youth and Youth at Risk' and 'Disaster Relief' received the most grants by number (Table 2.4).

19 per cent of total grant funding was made through variations to the initial award (paragraph 3.15).

By value, between 31 December 2017 and 30 June 2021 most grants (forty-two per cent) were awarded through a closed non-competitive selection process. However, ad hoc/one-off grants were the most numerous (twenty-four per cent) (Figure 3.1).

Twelve per cent of grants selected through an open competitive selection process were approved before the closing date of their associated grant opportunities (Table 4.4).

Of the 39,127 grant awards linked to an opportunity, 7705 (20 per cent) had a reported selection process that was different to what was reported for their related opportunities (paragraph 4.15).

Twenty-seven per cent of regional development grants funding were delivered to postcodes classified as 'Major cities of Australia' (Table 5.11).
Labor's shadow infrastructure minister, Catherine King, used the findings to rip into the Morrison Government:
Labor's shadow infrastructure minister, Catherine King, said the figures showed the Coalition "continually favour projects based in the major cities".

"It's one thing for the Morrison-Joyce government to namecheck regional towns, it's another for them to actually invest in them"…

Regional grants should go projects in "Singleton, Cloncurry, Gladstone or Launceston – not Surry Hills, Carlton or inner-city Brisbane".
However, Finance Minister Simon Birmingham denied any wrongdoing:
"Many grant applicants are organisations with a statewide or national presence and therefore they may lodge grant applications using a capital city address".
After repeated grant scandals over the past 18 months involving commuter car parks, "sports rorts", and the Building Better Regions Fund, voter skepticism is running at an all-time high.
Some of this skepticism would be overcome through the establishment of a genuine anti-corruption commission overseeing the federal government.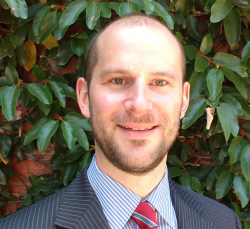 Latest posts by Unconventional Economist
(see all)