China's hard landing has arrived. Here is some more texture from yesterday's poor figures. First, Nordea:
China's GDP growth slowed more than expected to 0.2% q/q and 4.9% y/y in July-September. Despite the weak numbers in Q3, the base effect implied that China's GDP was up by 9.8% y/y in the first nine months of the year and the country is well on track in meeting the official 6% growth target in 2021. However, the reasons behind the weak development are not expected to disappear any time soon and there are a lot of downside risks to the growth forecasts for 2022.

China's Q3 numbers in a nutshell:

GDP increased by only 0.2% q/q.
Virus outbreaks and weak consumer confidence hindered growth in the service sector while tough policy stance, problems in power supply and real estate sector weakened growth in investments and manufacturing.
Although China is on track on meeting its 6% growth target in 2021, there are a lot of downside risks concerning China's growth outlook in the coming quarters.
It remains to be seen how much the policy stance will be eased in the coming months. Although we expect both monetary and fiscal policy stance to be gradually loosened, Xi's fight against the virus and debt as well as structural changes are likely to continue prior to the Winter Olympics and the important October 2022 Party Meeting. This will imply weak growth in many sectors.

Many reasons behind the weak numbers

It is hard to blame a single factor for the weak growth numbers in China but at least the tough policy stance in both fiscal and monetary policy as well as the countless number of new regulation and policies on certain industries are one reason behind slow growth. Beijing announced last spring that there is now room for structural changes given the relatively robust growth outlook of the economy and the leaders have clearly used this room for changing some of the fundamentals of the Chinese economy. The big themes of the 5-year plan have been implemented with energy not seen in years and leaders' focus has been on e.g. deleveraging especially on the real estate sector, high-tech self-sufficiency, anti-monopolistic policies and environment. All of these trends can make China's economy more sustainable in a long-run but at the same time causes a lot of risks in the short term (our previous analysis can be found here).

On top of the general policy stance, the virus outbreaks weakened the Q3 growth numbers by causing challenges in the service sector in August. In September, on the other hand, growth was weak especially in manufacturing due to problems in energy supply. Another reason affecting manufacturing negatively is of course weak development in fixed asset investments. Evergrande and tight real estate policies together with tough stance on infrastructural investments have implied a downward trend in investment growth rates and thus weaker development in manufacturing.

We have been worried about weak consumer confidence for some time already. Retail sales were up 4.4% y/y in September and profile in growth rates is downward trending. Although export growth was still strong in September (19.9% y/y) we expect those numbers to decline in the coming months due to challenges in the supply chains and transition of the western economies to a more normal consumption pattern with a rising share of services.

China's growth slowed more than expected to 0.2% q/q in Q3

Tough policy stance visible in infrastructural and real estate investments

Credit conditions for real estate sector expected to loosen only gradually

The credit growth numbers continued to be weak in September and the annual growth rates turned out to be lower than at any point during the last 10 years. When taken into account also the sluggish growth in the bond markets, the slowdown in the financial sector has been even more dramatic. This reflects the continuously rather tight policy stance in China. After the surprise decline in banks' reserve requirement ratio in the summer, China has not implemented any other significant easing measures. Thus financing conditions in especially the real estate sector and mortgages have remained tight so far while at the same time financing to especially to high-tech manufacturing has been encouraged in many ways.

It has now been reported that the authorities are going to loosen up the criteria for eg mortgages and there are also a couple of other signals showing that the policy stance is gradually changing. The Evergrande case as well as the clearly negative sales numbers in the housing sector will probably encourage the authorities to correct somewhat their very tight stance in the sector.

However, we continue to expect that most of the monetary policy loosening will take place in other parts of the economy as the authorities are likely to continue to cool down development in the real estate sector in order to solve the longer-term challenges. Thus, on top of the possible interest rate cuts that we will probably see in China in the coming months, one has to continue to closely follow the sectoral developments which can vary substantially.

China's credit growth now slowest for years

Inflation outlook allows monetary policy easing

In September, producer price inflation continued to accelerate to 10.7% as especially energy prices increased. At the same time, however, consumer price inflation continued to be slow at 0.7%. Although food prices and the regulation of the electricity prices partly explain the low consumer price inflation, the fact is that overall price pressures remain weak in China despite high producer price inflation. Although the recent decision by the authorities to liberalise the electricity prices for businesses is likely to increase slightly the upside pressure also in consumer prices, the inflation outlook continues to favour monetary policy easing in the coming months.

Price developments continue to diverge in China

We do not expect a sudden change in the general policy stance 

Although monetary and fiscal policy stance is expected to somewhat loosen in the coming months, we continue to see downside risks to the growth forecasts close to 6% for 2022. We assume the very strict stance towards the virus to continue at least until the Winter Olympics in February and not a sudden removal of restrictions is expected even after that. Chinese authorities do not seem to trust the efficiency of their vaccines and the tolerance towards virus outbreaks is very low. Furthermore, the challenges in global supply chains and China's power supply may last at least for the winter.

Second, Chinese leaders are preparing for the October 2022 Party Meeting where Xi's term is likely to be prolonged beyond the 10 year limit. Many political scientists expect Xi to show in the coming 12 months that he is capable of taking China towards the country's ambitious long-term targets and this probably implies that there are many structural changes coming in the next year. Thus, the level of political risks in China is likely to remain elevated causing some dampening effect on economic growth numbers.
There is no urgency for stimulus. Goldman:
Labor market indicators improved in September. The nationwide survey-based unemployment rate edged down to 4.9% in September from 5.1% in August and the31-city surveyed unemployment rate fell to 5.0% in September (vs. 5.3% in August). Seasonality likely contributed to the decline and after our adjustment on seasonality, both the nationwide and 31-city unemployment rate edged down by 0.1pp in September vs August. The unemployment rate for labor without local hukou fell to 4.8% in September and the unemployment rate for the 16-24 age group edged down further to14.6% in September from 15.3% in August.7. Q3 real GDP growth weakened on the back of adverse weather conditions, a wave ofCovid-19 outbreaks and related control measures, energy constraint and related production suspension, and regulations on the property sector. September industrial production growth surprised to the downside, mainly reflecting the drag on production from energy constraints.

Policymakers pushed for higher coal production which could also help mitigate the electricity shortage at the margin, and add to industrial production growth in the next few months. Retail sales and services production index on the other hand rebounded strongly in September as virus control measures were removed. Going into the fourth quarter, we expect a continued recovery of services and consumption activities (barring major waves of Covid-19 outbreaks), and industrial production growth might also improve at the margin should coal supply increase and power shortages ease. One uncertainty, however, is a colder-than usual winter, which might increase residents demand for electricity. Industrial activities' demand for electricity is of lower priority relative to residents' demand, so with a tight overall power supply this might imply continued downside to industrial activity growth in the rest of the year. Overall,we expect Q4 GDP to grow at a 6% annual rate (qoq), but this is conditional on an assumption of good virus control and (more tenuously) limited spillovers from Evergrande.
Credit stress eased marginally yesterday but Goldman's assumption that realty contagion is contained is manifestly stupid at this point:

I can't see how China can turn back to stimulus now. If it does, it will confront an energy bubble so large that it will shut down vast swathes of its industry anyway.
It has no choice but to forge ahead with reform to crash commodity prices and risk a realty overshoot.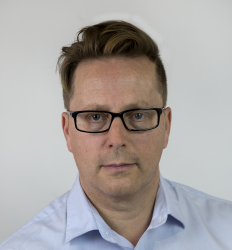 Latest posts by Houses and Holes
(see all)