Hot on the heels of Crispin Hull's comprehensive weekend demolition of Australia's cabal of mass immigration charlatans, which have shamelessly captured Australia's political system, Judith Sloan has entered the fold delivering a similar rebuke:
Of all the public policy areas in which the views of ordinary folk are continuously trampled by the preferences of the political class and self-serving elites, immigration is surely the standout…

The persistent promotion of high migrant intakes, even during the depths of the pandemic, is further evidence that these interest groups are intent on getting their way. Sadly, it would seem that politicians are only too willing to oblige…

But here's the thing: when ordinary folk are asked if they want to see the numbers of migrants bounce back to their pre-pandemic levels or to increase even more, the response is overwhelmingly in the negative…

Of course, all politicians are aware of the views of ordinary folk about immigration and population. These trends have been apparent for some time, even if the hardening of attitudes since the pandemic is new news. But the likely outcome is that these views will be ignored given the pressure exerted by the interest groups for higher migrant intakes as well as the sugar hit to reported economic growth that will flow from a jump in migrant numbers.

Does anyone really imagine that a treasurer will willingly forgo the chance to crow about higher GDP numbers next year – of course, GDP per capita will be another matter – as well as placate the lobbyists constantly begging to get their way?

As for the argument that more migrants are needed to fill skill-job vacancies, let's be clear on this issue. The permanent migrant program is not nearly as skill-biased as the government would have us believe…

In other words, our immigration program is not "all about bringing in Silicon Valley types", as Immigration Minister Hawke ludicrously suggested.

In a world where there are widespread skill shortages and spikes in job resignation rates, it's time Australia focused on paying people appropriately and training locals to fill these shortages. That message could even be a political winner.
If Labor had half a brain, it would take a policy of significantly lower immigration (both temporary and permanent) to the next election.
Doing so would not only be excellent policy that would protect the wellbeing of incumbent Australians and its traditional working class base, but it would also see Labor win in a landside.
We know this because the overwhelming majority of Australians oppose pre-COVID levels of immigration.
Leave it to the Coalition to pander to big business. It is the Australian people that vote. And they are sick to death of having their living standards eroded by extreme immigration.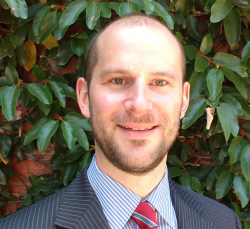 Latest posts by Unconventional Economist
(see all)