Infrastructure Australia has released a new report lobbying for more skilled immigration to build the infrastructure needed to sustain a bigger population (caused by immigration):
Infrastructure Australia chief executive Romilly Madew said more migration will be needed to fill the forecast shortfall of 105,000 infrastructure jobs.

The report highlights "increasing risks for cost escalation and on-time delivery – as we try and manage a new wave of investment … on an unprecedented scale," Ms Madew said at the report's launch on Wednesday.

"Pursuing industry reform is no longer optional. It is essential to deliver this record wave of investment – and to secure our effective and timely economic recovery from the impacts of COVID-19 pandemic."

Peak labour shortages are expected, including shortfalls of 70,000 engineers, architects and scientists; 15,000 staff in structural and civil trades; and 19,000 project management professionals…
This is 'tail wagging the dog' economics. The primary reason why Australia has embarked upon such a large infrastructure build is to cater for its ballooning population caused by mass immigration: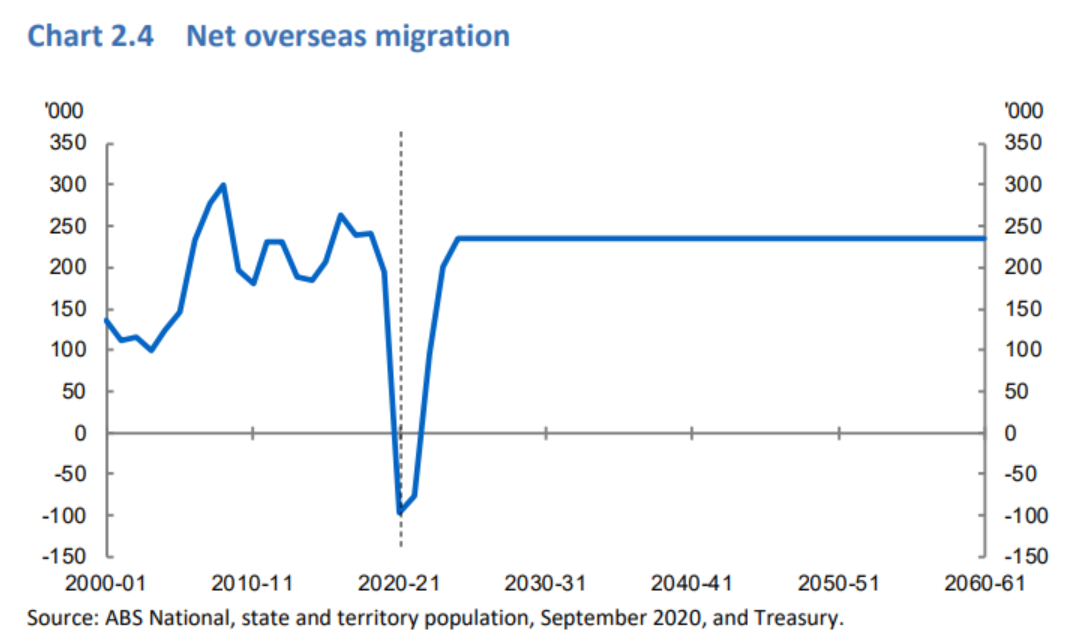 The Intergenerational Report projects that Australia's population will swell by a whopping 13.1 million people (~50%) over the next 40 years to 38.8 million people – equivalent to adding another Sydney, Melbourne and Brisbane to Australia's existing population. And this will be driven by annual net overseas migration of 235,000.
The obvious question is: what's the point of building all of this infrastructure if it will simply be 'filled-up' with migrants? How does this benefit existing Australian residents, especially given these projects will be funded via escalating user charges such as tolls?
Ultimately, existing residents will be charged more to use infrastructure that they previously used for free, with private companies like Transurban profiteering.
Why would Infrastructure Australia back mass immigration when its own modelling shows that doing so will wreck living standards in Sydney: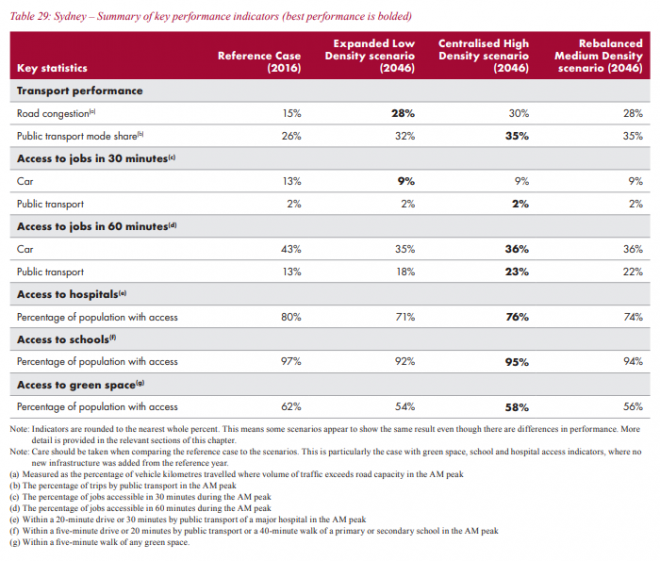 As well as Melbourne: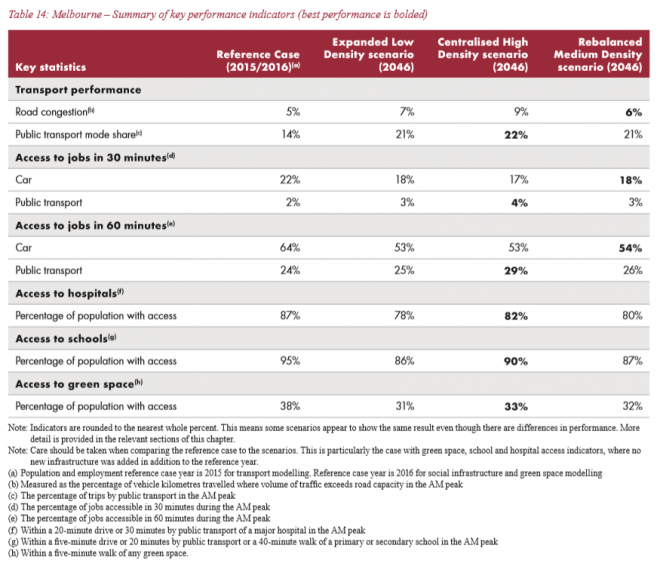 As shown above, Infrastructure Australia's modelling explicitly shows that living standards in both cities will unambiguously worsen under every scenario as both cities' populations balloon to a projected 7.4 million and 7.3 million respectively by 2046 via mass immigration, with significantly worse traffic congestion and reduced access to employment, schools, hospitals and green space.
Heck, Infrastructure Australia's 2019 Audit warned that even the current level of high investment in road and rail projects will not be enough to prevent the cities becoming paralysed by congestion by 2031. The cost of lost productivity due to gridlock is estimated to double from the current level to close to $40 billion per year.
The whole immigration-led economic system is a scam designed to enrichen owners of capital at the expense of ordinary residents:
Stuff in people so that new infrastructure is needed.
Build infrastructure with public/private partnerships and allow fat charges to the existing population to use them.
Standards of living fall given all you have done is privately tax folks to use infrastructure that they previously used for free.
Politicians get to pretend that they are good economic managers as GDP rises and they are doing something about congestion (caused by said people-stuffing).
Infrastructure owners like Transurban and their backers get ever richer driving jobs to the city while raising the exchange rate and hollowing out suburban factories.
Rinse and repeat until death by debt.
This entire immigration economy is predicated on firms like Transurban privatising the gains from mass immigration while socialising the costs on everyone else via giant private taxes and eroded living standards.
The solution is less immigration, not more.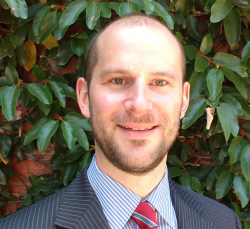 Latest posts by Unconventional Economist
(see all)