The fleecing of taxpayers by senior executives of Australia's government agencies and authorities has well and truly jumped the shark.
As reported in The AFR today, executives working for Australia Post and NBN Co were paid bonuses of $295.9 million in the 2020 and 2021 financial years, according to their latest annual reports.
The revelation has prompted Labor to accuse the federal government of wasting taxpayers' money, given that both NBN Co and Australia Post are government-owned businesses. The two entities have previously been warned by the federal government to cut down on the amount of bonuses that they issue to staff:
Former acting chief executive Rodney Boys was one of eight senior Australia Post executives who shared short-term incentive bonus payments of $4.85 million.

The average bonus payment for staff in the highest remuneration bracket – pay of $945,000 to $970,000 annually – was more than $219,000 in 2020-21.

At the other end of the spectrum, employees paid up to $245,000 had average short-term bonuses of $42,616.

Australia Post opted not to pay bonuses to executives in 2020, instead rewarding frontline staff, subcontractors and licensed post office operators with extra pay.

At NBN Co, chief executive Stephen Rue was paid a base salary of $1.82 million in 2021, with a short-term incentive bonus of $734,400. In 2020, Mr Rue's bonus was $1.17 million…

Opposition communications spokeswoman Michelle Rowland blamed Prime Minister Scott Morrison and Treasurer Josh Frydenberg, saying waste of taxpayers' money had become the norm under the Coalition.

"During a period of parcel delays and broader economic distress, the Australia Post board has stuffed excessive cash bonuses into the pockets of executives," she said.

"This is nothing short of a slap in the face to the Australian taxpayer."

Ms Rowland again called for a clean-up of the Australia Post board.
The culture of publicly-owned institutions has become infested with the obscenity of CEO salaries and corporate structures.
The whole 'marketisation' of government agencies and services has failed, delivering over paid fat cats, endless rorting and poor outcomes for taxpayers.
It's time to drain the swamp and implement uniform salary structures for government-owned corporations and statutory authorities. Bring them into line with the rest of the public service workforce.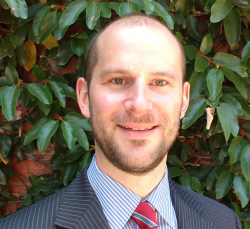 Latest posts by Unconventional Economist
(see all)