Ross Gittins has written an interesting article explaining how Australia's housing market is rigged:
The rules of the home-ownership game are rigged in favour of existing home owners. That's because they far outnumber aspiring home owners. And they're not willing to give up their tax and other privileges to help the younger generation.

Except, of course, their own kids. The Bank of Mum and Dad has played a big part in making seemingly unaffordable house prices able to be afforded – by some.

The ever-rising proportion of Australians who'll never own their homes are mainly those who failed to pick the right parents. Want proof of the widening gap between the rich and the rest? Look no further than home ownership.
I made similar points in my hour long interview with Martin North, which aired on Friday:
My only disagreement with Gittins is that Australia's mortgage rates have bottomed:
The good news for first-home buyers is that, with rates having hit the bottom, this is the last time house prices will soar simply because rates have been cut. So double-digit rises in house prices can't last.

The bad news for would-be and recent actual first-home buyers – which won't come for a couple of years yet – is that the next move in rates can only be up.
While the cash rate has seemingly bottomed at just 0.1%, this does not mean that mortgage rates have bottomed. There is nothing stopping the RBA from implementing negative interest rates – effectively paying the banks to lend – which would send mortgage rates even lower.
The ECB and Japan have gone down this route and I believe the RBA will do similar in the next cycle – probably after Australian dwelling prices have corrected by 5% to 10%.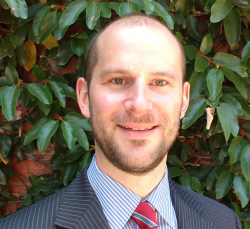 Latest posts by Unconventional Economist
(see all)