Morgan Stanley is still making the most sense on Wall Street with daylight second:
Over the past few weeks we have discussed the increasing probability for a colder winter but a later start than previously expected. In other words, our Fire and Ice narrative remains very much intact, but timing is a bit more uncertain for Ice. Having said that, with inflation running rampant in bothc onsumer and corporate channels, the Fed is expected to formally announce its tapering schedule at next week's meeting with perhaps a mor ehawkish "tone" to convince markets they are on the job. In other words, the Fire portion of our narrative (higher rates driven by a less accommodative Fed spurs multiple compression) is very much in gear and is a f  ocus for investors.
With so much attention on rising inflation now from both investors and the Fed, we shift our attention to the ongoing macro growth slowdown and when we can expect it to bottom and reverse course. As noted for months, we have been expecting a material slowdown in both economic and earnings growth amid a midcycle transition. The good news is so does the consensus as illustrated by the sharp declines in 3Q21 economic growth forecasts (Exhibit1). While 4Q21GDP forecasts have also declined, the expected growth rate is higher than 3Q—i.e.,the street expects growth to reaccelerate from here (Exhibit2). Most have blamed the Delta variant, China's crackdown on real estate or power outages around the world for the economic disappointment in 3Q with the assumption all three will get better as we move into year end and 2022.

Needless to say, we're not so sure about that assumption mainly because we think the more important driver of the slowdown has been a mid cycle transition to slowing growth from post-recession peak growth…which is not over yet. In our view, it would be intellectually inconsistent to think that the midcycle transition slowdown won't be worse than normal given the greater than normal amplitude of this entire economic cycle so far—from a GDP growth, earnings growth and policy response standpoint. We recall our lonely position over a year ago when we argued for much greater growth and operating leverage for earnings given the large government subsidies for corporations as the unemployed were supported like never before. Today, we simply find ourselves in the exact opposite side of the argument relative to consensus, but for the same reasons. Since we believe consensus missed that insight last year, it seems possible they could be missing this side of the argument as well.
Bottom line, we think the growth slowdown will be worse and last longer than expected—i.e., well into the first half of 2022 as the payback in demand arrives with the sharpy/y decline in personal disposable income (top panel Exhibit3). While many have argued the large increase in personal savings will allow consumption to remain well above trend, it looks to us like personal savings have already been drawn down to pre-COVID levels (bottom panel Exhibit3).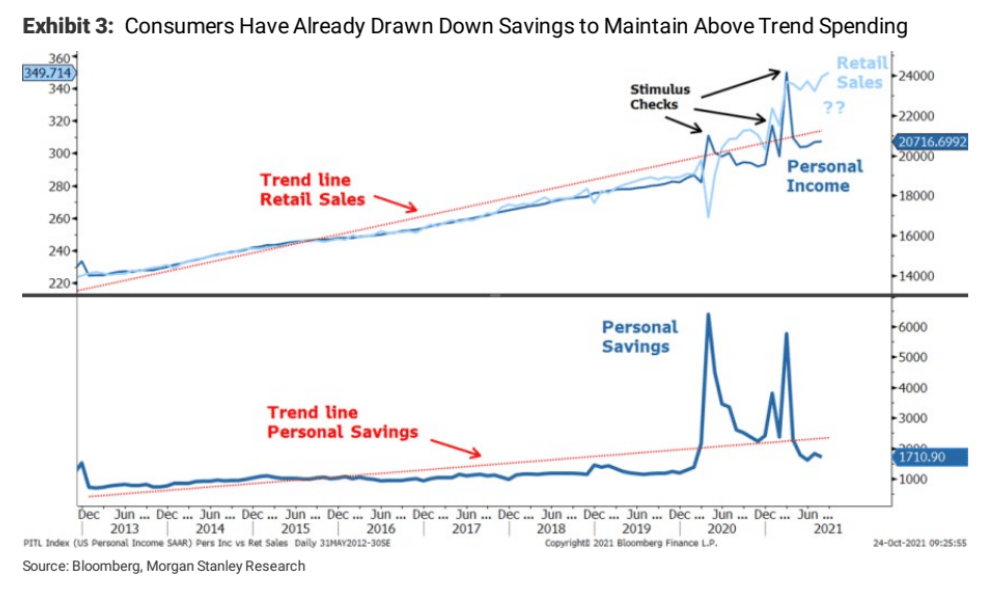 In our discussions with clients, many have countered that this measure of personal savings doesn't include the enormous rise in stock, real estate and crypto assets over the past year. We concur, but we also know that asset wealth is very concentrated in the top quintile of the population. In fact, the lower end consumer is really starting to hurt according to a recent Harvard/NPRsurvey.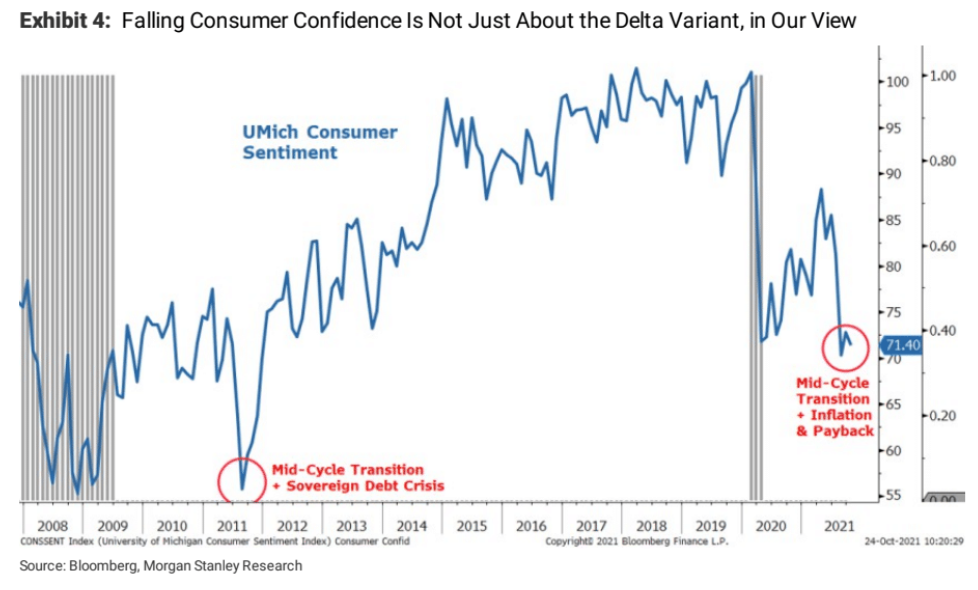 With the Fed tightening policy, it's likely multiples will continue to fall as they typically do at this stage of the recovery. Therefore, from here the key variable for stocks will be the trajectory of NTMEPS forecasts. On that score, there has been a flattening out of estimates, but NTMEPS has continued to rise at a slower rate. However, as we illustrate in the next section, earnings revisions breadth is now falling rapidly for almost all sectors. Given that revisions breadth is a very good leading indicator for NTMEPS, we think it's only a matter of time before NTMEPS begin to decline.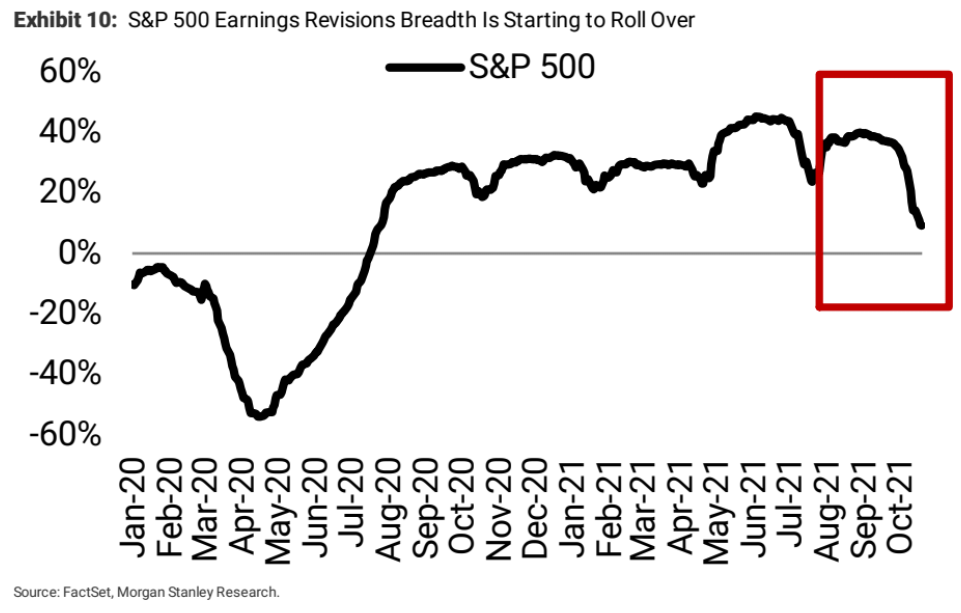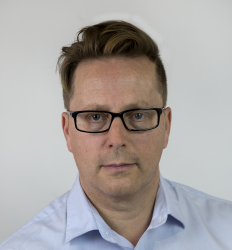 Latest posts by Houses and Holes
(see all)