Federal Agriculture Minister David Littleproud says foreign workers could start arriving in Australia by November to address a chronic labour shortage in the nation's agricultural sector.
The new industry-specific Agricultural Visa program took effect on 30 September, although the federal government has yet to finalise any bilateral agreements with other nations.
Littleproud says the states and territories should consider allowing recipients of the visas to quarantine on the farms where they will work.
From The Australian:
"It just makes sense. This is the way to bring in workers we desperately need," [David Littleproud] said.

"We need the state's chief health officers to make that leap of faith. The leap is not far but it will make a great difference"…

The new visa will be extended beyond horticulture to provide extra workers for the meat processing, fisheries and forestry sectors. It will apply to skilled, semi-skilled and unskilled workers for a three-year period.

The government will introduce legislation to provide visa holders with a pathway to permanent residency.
The most concerning aspect of these so-called agricultural visas is that they will provide pathways for permanent residency for the visa holders provided they pledge to become indentured with an employer for at least three years.
These workers are mainly unskilled and they are coming to work in what has been demonstrated to be Australia's most exploitative industry. Australian farms have also flat-out refused to employ local workers because they have to be paid a legal wage and are far less easy to exploit than migrants.
These visa holders will be on low pay and they will have little opportunity for advancement. So, if they are provided permanent residency they will leave the agricultural industry and gravitate towards the larger population centres in search of higher wages and to be closer to other members of their own ethnic community.
The lack of thought that has gone into these 'Agricultural Visas' has laid the groundwork for another Coalition immigration debacle.
Bringing in farm workers while more than 45,000 Australians lay stranded abroad and seeking government help to return home is also unconscionable.
Many of these abandoned Australians have been unable to return due to hard caps on quarantine places as well as the extortionate cost and lack of availability of flights.
Those citizens that have made it home have been slugged $10,000 each for flights as well as $3,000 for their quarantine stays.
The fact that the Morrison Government has prioritised temporary visa holders over actual Australian citizens is an outright disgrace and is further evidence of its deep ingrained corruption.
It's first duty is to look after the welfare of Australians.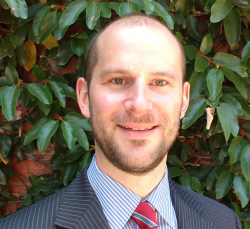 Latest posts by Unconventional Economist
(see all)