The Mayor of Western Sydney LGA, Frank Carbone, has categorically rejected Dominic "Ponzi" Perrottet's call to double the nation's immigration intake to 400,000.
Carbone appeared on the Today Show yesterday (video below) where he stated categorically that Fairfield and Western Sydney cannot cope with such extreme growth, which would destroy housing affordability, put undue strain on infrastructure, and erode living standards:
"This morning I was on TODAY discussing how well the Fairfield community has done since the outbreak.

"I also expressed concern at the reported proposal for a 200,000 immigration intake that is being discussed by the Federal Government, and the NSW Premier " Big NSW" proposal which could mean a dramatic increase in population.

"Fairfield has always done more than it's share of the heavy lifting on migration, but the impact of such a large population increase would bring again increased demand and the price of housing, put pressure on our hospital, schools and would decrease our standard of living and increase overcrowding".
Curiously, Ponzi Perrottet expressed similar concerns in an op-ed published in The Australian in November 2018:
Merely adding more people isn't a sustainable economic strategy…

More important, we can't pretend that high immigration comes without a cost, and we believe growth should not impose an unfair burden on those already here…

Excessively rapid growth puts downward pressure on wages and upward pressure on housing ­prices, both of which have sorely stung workers and aspiring homeowners in Sydney and other parts of NSW for a decade.

It also means more people on trains, more cars, more students in our schools and more patients at hospitals. And it's the NSW government, not the federal government, that is responsible for providing the necessary support for the surging population.

When you look at the numbers, it's no surprise communities in Sydney are feeling the pressure…

Even if the NSW population stayed at today's level, it would take time to complete the work so that our communities could be more liveable, our commute times more manageable, and our schools and hospitals more capable of offering exceptional care rather than just coping.

Instead, extraordinarily high rates of immigration risk pushing those outcomes beyond our grasp. And it's a problem state governments are powerless to solve on their own because we have no say in the national immigration rate.
Sadly, the 'growth lobby' has put the heat on Ponzi Perrottet, which is why he's gone back on his word and is now a believer in "a big NSW".
Never mind about inconvenient details like:
Most Australians do not support pre-COVID levels of immigration (let alone higher levels).
Where will the millions of new migrants live?
Will there be dozens of new hospitals and schools build to cope with the migrant influx, and who will pay?
Where will the water come from to cope with the migrant influx on the driest continent on earth?
The population boosters never concern themselves with such minutiae.
Life is not improved by importing tens of thousands of people and dropping them into cities where infrastructure creaks and house prices are already at stratospheric levels. The formation of a cheap labor pool for business is clearly the sole motivation for this socially and culturally destructive act.
No politician has been able to demonstrate how our overall wellbeing is improved by mass immigration.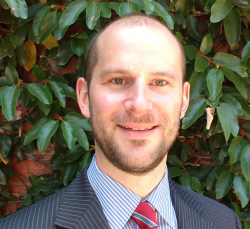 Latest posts by Unconventional Economist
(see all)