The Fair Work Ombudsman's (FWO) annual report shows that it launched 76 wage underpayment cases in 2020-21, compared with 54 in the previous financial year. The FWO also recovered more than $148m on behalf of victims of wage theft during the financial year, compared with just $30m three years earlier.
The annual report notes that many underpayment cases are either inadvertent or deliberate; with the latter instance often involving the exploitation of vulnerable workers such as migrants. From The Brisbane Times:
Often smaller businesses… showed a "blatant disregard of the law" and exploited often vulnerable workers, such as migrants who struggle to speak English or who are afraid of having their visa status exposed.

In those more extreme cases, the ombudsman is more likely to go court, as well as in others where there are systemic problems.
Of course, throwing open the immigration floodgates will only make the situation worse.
A separate article in The AFR claims wage theft at universities is "out of control" and "systemic", with 21 of the nation's 40 public universities under investigation.
The Senate's second interim report into insecurity in publicly-funded jobs has highlighted the widespread use of "piece-rate" wages for academics who are employed on a casual basis.

Greens senator Mehreen Faruqi says wage theft at the nation's universities has been allowed to flourish almost completely unchecked and is out of control:

Greens senator Mehreen Faruqi, who is a committee member, said an "entire generation of academics have been hung out to dry".

"Wage theft at our universities is out of control. What's worse, most universities are continuing to wipe their hands of it and dismiss the systemic and serious nature of the underpayments"…

"Casual workers, and particularly women, who are overrepresented as casuals, are bearing the brunt of this wage theft that has been allowed to flourish almost completely unchecked until now. Casualisation and wage theft are inextricably linked. We heard from so many university staff during this inquiry about their horrific experiences."
Not surprisingly, our universities are also one of the key conduits of mass immigration, temporary visas and wage theft via the international student program.
The first best solution to cleaning the problem up is to significantly tighten requirements to receive a student visa and to target a smaller intake of higher quality students via:
Raising entry standards (particularly English-language proficiency);
Raising financial requirements needed to enter Australia so students can support themselves; and
Removing the link between studying, work rights and permanent residency.
These reforms would lift student quality, would raise genuine export revenues per student, would remove competition in the jobs market, would reduce exploitation, and would lower enrolment numbers to sensible and sustainable levels that are more in line with international norms.
International students should come to Australia to study. They should not be allowed to arrive broke for the primary purposes of working and gaining permanent residency.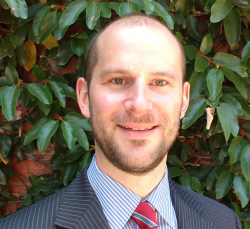 Latest posts by Unconventional Economist
(see all)