Another day, another university wage theft story.
This time the Nat­ional Tertiary Education Union (NTEU) contends that RMIT University has been underpaying casual academics since 2014. The union alleges that casual staff have received the 'standard' rate of pay for marking students' work, rather than the 'academic judgment' rate of pay. The NTEU's Victorian assistant secretary Sarah Roberts says the difference in these pay rates is about $20 an hour.
The NTEU estimates that casual academics have been underpaid by up to $17 million in total and has referred the issue to the Fair Work Commission (FWC), which claims the investigation of universities' alleged underpayment of staff is putting a strain on the regulator's resources:
The $17m claim by the Nat­ional Tertiary Education Union is its largest ever in the growing scandal of underpayment by universities to their casual staff.

In September. the University of Sydney admitted it had underpaid nearly $13m to casuals from 2014 and 2020, and now faces a claim for a further $2m.

Also in September, the University of Melbourne paid $9.5m to more than 1000 casual academics and Monash conceded it had underpaid many of its academic casuals over the past 6½ years by a total of $8.6m.

Fourteen universities, including RMIT, are being investigated for underpayment of wages, Fair Work Ombudsman Sandra Parker said in September…

During a joint webinar with the Tertiary Education Quality and Standards Agency last month, Ms Parker said "instances of large-scale systemic ­underpayment of employee wages, particularly the wages of casual academics and casual ­professional staff" in the ­university sector totalled millions of dollars so far.

She said the investigations under way into 14 universities presented "a challenge for us as a regulator … It has put a strain on our resources that would otherwise be used to help vulnerable workers and small business."
Given wage theft is so endemic across the Australian economy, maybe the Morrison Government should boost the FWC's funding? That is assuming the Coalition actually wants employees to be paid legal wages and for wage growth to lift.
Recall that in late 2018, the Morrison Government stacked the board of the FWC with business interests, thus ensuring it remained a 'toothless tiger'.
This came despite former Fair Work Ombudsman, Natalie James, admitting that wages theft is rife across the Australian economy, especially among migrant-heavy sectors.
Shortly afterwards, law experts "sounded the death knell" for the FWC, noting that it has been "stacked beyond repair".
So how can the FWC properly police wage theft and work effectively when it has seemingly been stacked with political hacks and lacks resources?
The FWC has deliberately been transformed into a political football that is hamstrung in its ability to properly police wage theft.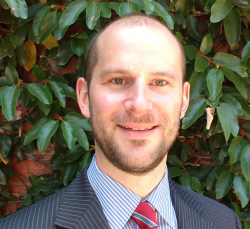 Latest posts by Unconventional Economist
(see all)