Chinese September monthly data is out and missed bigly. Sept QTR barely grew at 0.2% and YTD is down to a 4.9%: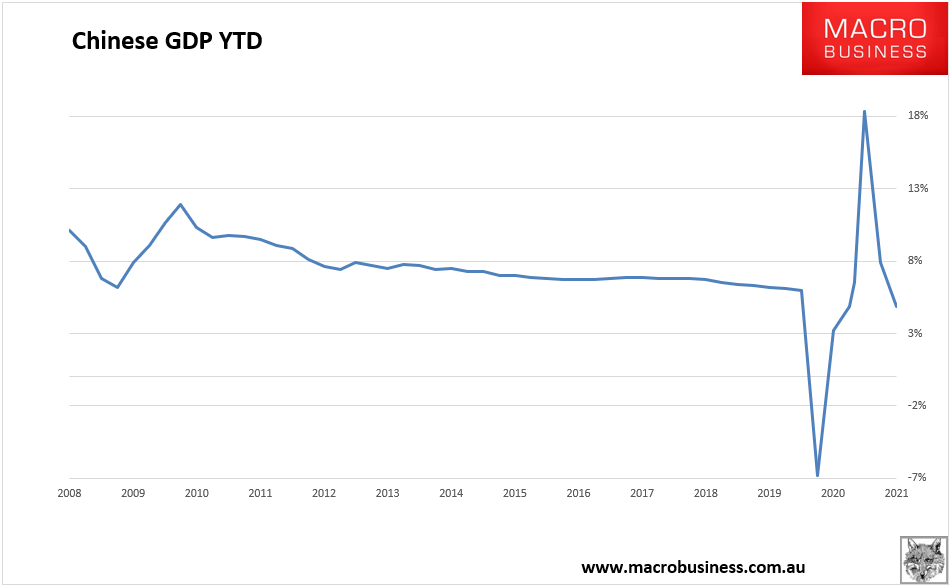 Under the bonnet and monthly data is noteworthy for two reasons. Firstly, growth has stalled out as it is hit by the combined property and power shocks. YoY industrial production is a lousy 3.1%, YTD 11.8%. Fixed asset investment is a decent 7.3% but sliding fast. Retail sales were pretty crappy at 4.4% Yoy and 16.4% YTD:
In short, the big discrepancy between YOY and YTD tells us growth is slowing fast.
Real estate was poor. Sales by floor area were down 16.9% in September from a year earlier, following a 19.7% drop in August. New starts remained well below 2018 levels and down 13.5% YOY:
Some might argue that that is better than expected but don't forget that Evergrande has only turned crisis in the last few months and apartment lead times are longish. YTD floor area starts are down 4.5% and falling away fast. By year-end it will be a yawning gap to 2020 in calendar terms: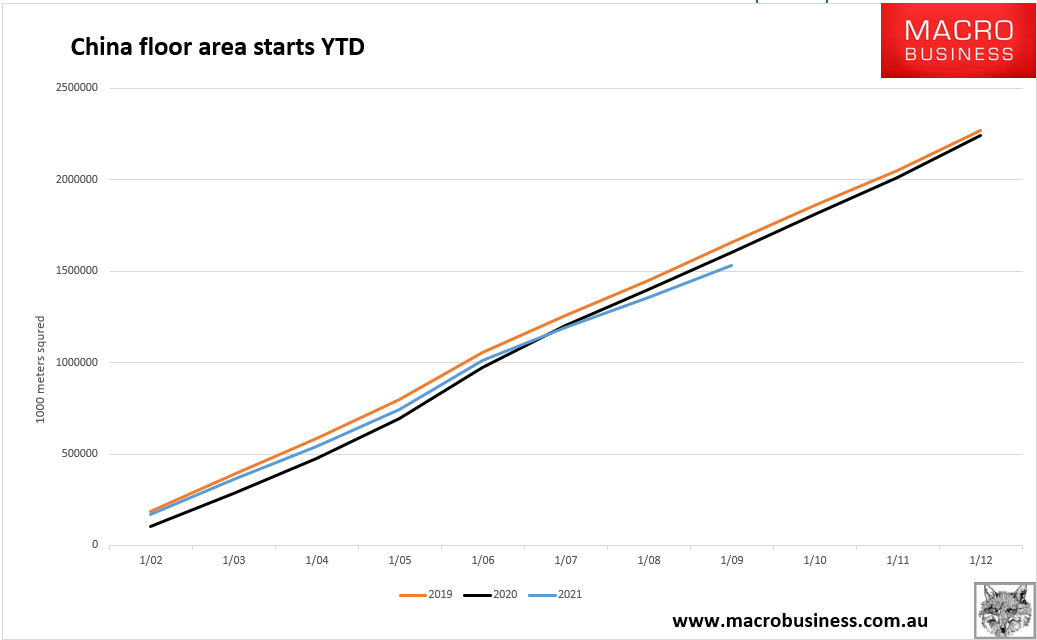 Land purchases are still down 8.5% and completions elevated at 23.4% as the stimulus pig-in-the-python passes.
This brings us to the real estate inputs where things turn dramatic. Steel output has collapsed 20.3% YOY: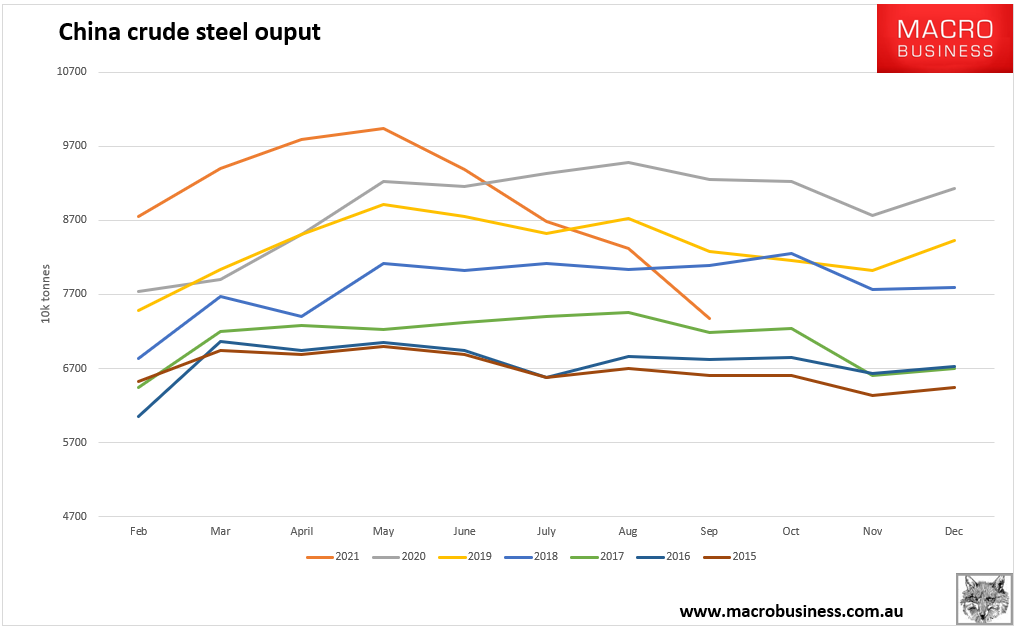 The only thing that is preventing iron ore from crashing to zero is the rout in EAF output. It has been absolutely slaughtered owing to the power shock: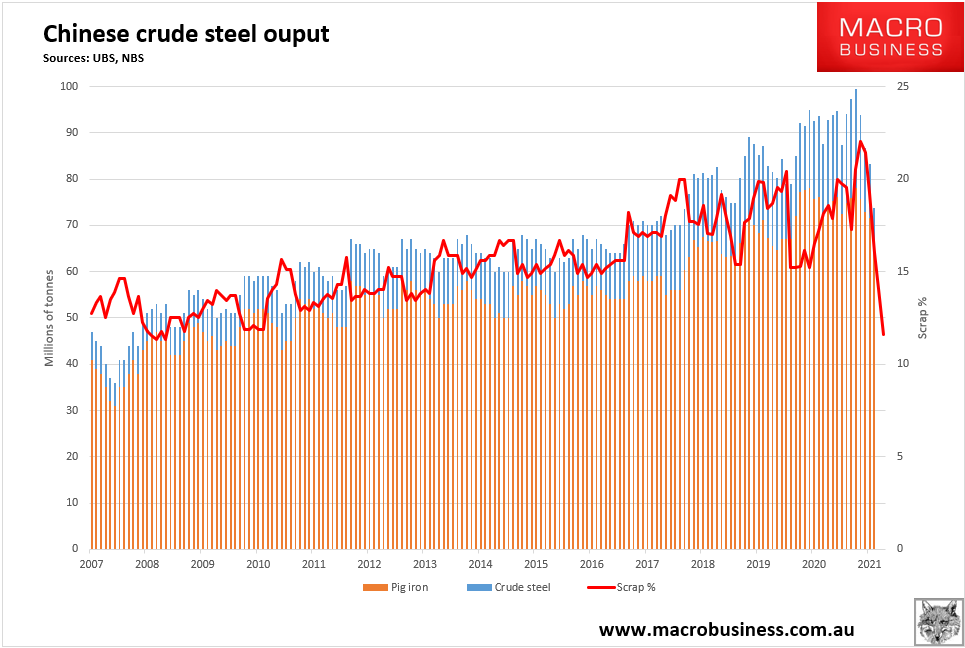 Roughly half of China's scrap steel capacity has been shut down. Why the scrap price has not collapsed to zero is an interesting question.
Adding insult to injury, it is also clear that infrastructure volumes are falling away, and power cuts are taking their toll, as cement output crashes below 2012 levels: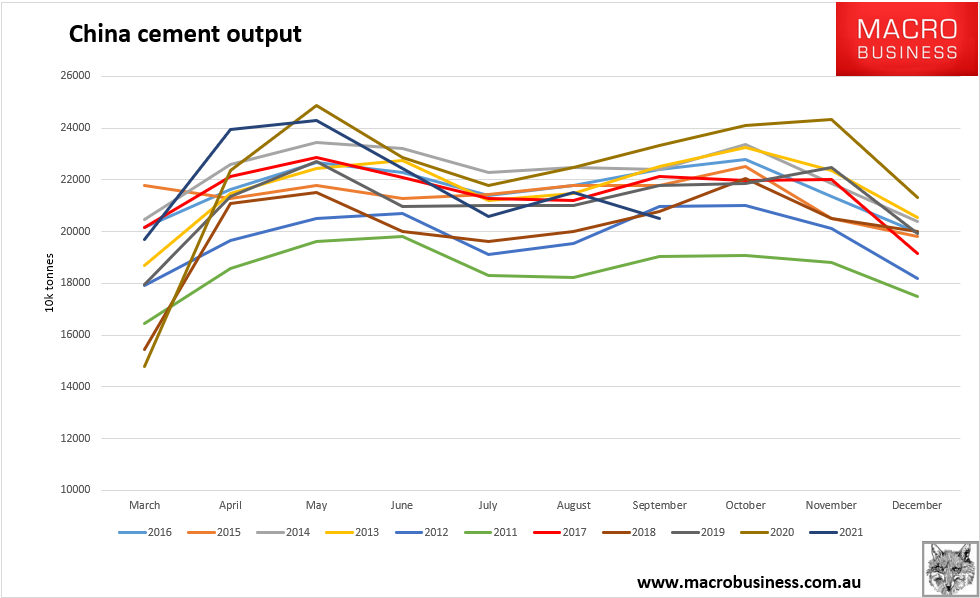 In the meantime, fixed asset investment is now being crowded into export manufacturing and raw materials to address DM stimulus and the energy shock. Power usage is still up 4.9% YOY and 10.7% YTD:

Overall, these numbers deliver a bunch of conclusions:
It is amusing to think back to the Trump trade war which has failed utterly in the context of the pandemic. Chinese value-added exports are growing out of control.
So much so that they have crowded out investment in hard infrastructure literally via power shortages.
China is doing precisely the right thing using this external boom to deleverage its developers.
However, that is little comfort for the world given it does nothing to boost Chinese domestic demand for imports. On the contrary.
Decarbonisation in steel (and probably everything else) is horseshit. As usual, China is simply doing what serves its national interests best.
Real estate numbers look pretty bad at this juncture with worse ahead.
For commodities, nothing here changes my view. As the energy crisis and DM goods demand falls away, I'd expect Chinese surpluses in everything to re-emerge.
That is when we can look towards further Chinese stimulus. Not before.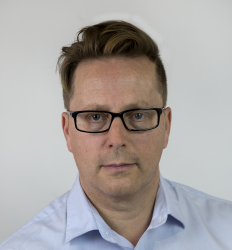 Latest posts by Houses and Holes
(see all)