Westpac with the note: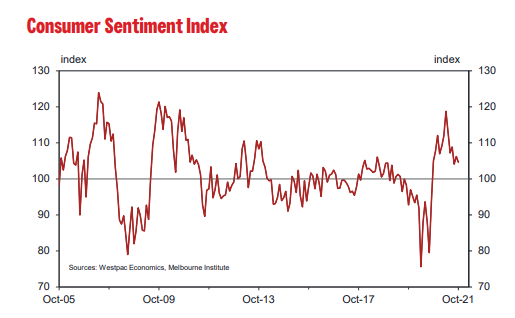 Despite both Sydney and Melbourne remaining in lock down throughout the last month consumers are relatively upbeat. At 104.6 there continues to be a clear majority of optimists nationally with little difference in the state readings – NSW (103.4); Victoria (105.4); Queensland (105.3) and Western Australia (105.4) all show similar majorities of optimists. This is despite a sharp contrast between the lock down status of NSW/Victoria and Queensland/Western Australia.
Consumers in NSW and Victoria are clearly looking towards their states' reopening as vaccine coverage reaches globally competitive rates. Just over 90% of the eligible population in NSW and 85% of the eligible population in Victoria have now received at least one vaccine dose, 15–20% ahead of Queensland and Western Australia.
This theme is best exemplified by the contrast in confidence between respondents who are not vaccinated but intend to be vaccinated – with an index read of 122.0 – and those who are not vaccinated and do not intend to get vaccinated – with an index read of 84.8.
The confidence level of those not intending to get vaccinated has also fallen quite sharply in the last month, down 8.7% to 84.8 from 92.9 in September. Encouragingly, the size of this group has fallen as well, accounting for only 6% of respondents in the October survey compared to 9% in September and just under 20% at the start of the year.
The success and pace of vaccine-led re openings in NSW and Victoria in conjunction with the efforts of Queensland and Western Australia to lift vaccination rates while remaining COVID-free will likely determine the profile of national confidence over the next few months.
The detail points to a more nuanced response to vaccine roll outs in NSW and Victoria. Sentiment posted modest gains in Sydney (+1.2%) and Melbourne (+3.9%), buoyed no doubt by prospects of an end to extended lock downs.
In contrast, sentiment fell steeply in regional areas, down 10.6% in regional NSW and 8.2% in regional Victoria. It is likely that the key explanation for this discrepancy is concerns about what the easing of restrictions, including intra-state travel, may bring for those regional areas with lower vaccination rates and weaker health systems.
Component-wise, shifts were relatively small with optimism centred on economic prospects while views around family finances remain subdued.
The 'economic conditions, next 12 months' sub-index declined 1.7% but remained in firmly optimistic territory at 103.2, up nearly 10% on a year ago. The 'economic conditions, next 5 years' sub-index posted a more meaningful 5.6% decline but was coming off a strong 4.8% gain last month and at 108.1 is still in solid optimistic territory, well above long run averages.
Interestingly, the detail in this sub-group showed a more pronounced 7.8% decline amongst consumers with a mortgage, possibly an early sign of concerns that mortgage interest rates may be rising over this longer time horizon.
Views on family finances were more mixed. The 'finances, next 12 months' sub-index increased slightly by 0.5% but the 'finances vs a year ago' sub-index is down 1.7%. Both remain slightly above their long run average levels.
The 'time to buy a major household item' sub-index posted a modest 0.9% gain but remains at a relatively subdued level of 109.9. The long run average is 126.6. Easing COVID restrictions may provide more support for buyer sentiment in NSW and Victoria in the months ahead.
Reopening expectations gave a big boost to confidence around jobs. The Westpac Melbourne Institute Index of Unemployment Expectations fell 11.1% to a six-month low of 107.1 (recall that a fall in the Index means more respondents expect unemployment to fall in the year ahead). NSW recorded a particularly strong improvement, the state index dropping 16.4% to 97.7, to a 16- year low.
After briefly recovering somewhat last month the 'time to buy a dwelling' index took another sharp hit in October. The Index fell by 13.8% to be down by 37% from its peak in November last year. The fall is almost certainly due to the sharp deterioration in affordability over the last year, dwelling prices having surged 20% nationally over that time. Mid-way through the survey week the Australian Prudential Regulation Authority announced a tightening in loan serviceability guidelines for mortgage lenders. This announcement, which is likely to be followed by further initiatives in the new year, almost certainly weighed on homebuyer sentiment.
In contrast the Westpac Melbourne Institute Index of House Price Expectations held at 156.3, remaining near eight-year  highs. That is down only 1% from September, although we did see quite a sharper 9.3% pull-back in NSW, suggesting consumers are starting to see prices become more stretched in the Sydney market.
The Reserve Bank Board next meets on November 2. The Board will almost certainly maintain its policy settings. The next change is likely to involve a further scaling back in weekly bond purchases at the February meeting, from $4 billion to $2 or $3 billion.
The focus next week will be on the Bank's revised growth forecasts which will be discussed at the Board meeting and formally released in the November Statement on Monetary Policy on November 5.
Of most interest will be the Bank's estimate of the likely contraction in the economy in the September quarter; the pace\ of recovery; and whether recent developments have changed the Bank's assessment of the timing of its progress towards achieving its inflation and full employment goals.
Westpac expects the RBA will achieve these objectives by the end of 2022 laying the foundation for an increase in the cash rate of 0.15% in the March quarter of 2023. The Reserve Bank is of the view that it will need to wait until 2024 before it will increase the cash rate.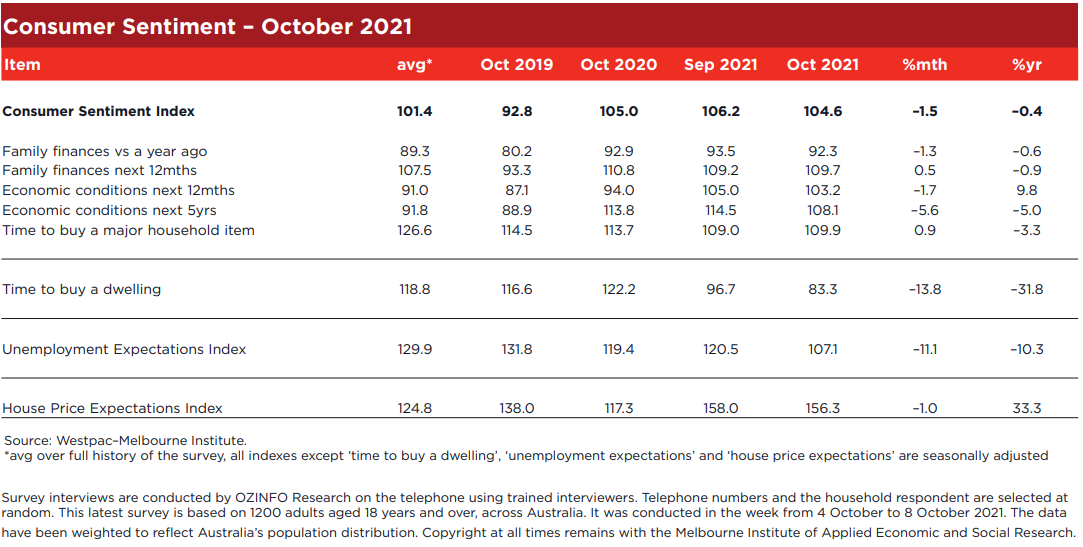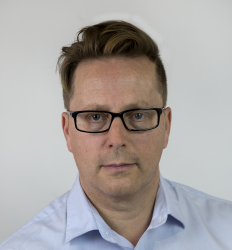 Latest posts by Houses and Holes
(see all)