Recall that Labor's Bill Shorten promised to halve the capital gains tax (CGT) discount, aw well as restrict negative gearing to new builds, in the lead-up to the past two elections.
Labor lost the election both times following a fierce scare campaign from the property lobby and the captured Coalition Government.
More than two years on and the NSW Coalition Government's submission to the federal government's housing affordability review has called for the CGT discount to be reviewed and reformed in the name of housing affordability:
Capital gains tax

The combination of the range of state and commonwealth property tax settings, including the 50% discount on capital gains tax arrangements for property held for more than 12 months, skews the incentives towards the purchases of properties for investment purposes. These tax benefits of property investment have contributed to the growing housing affordability issue. While the combined effect is likely to be a moderate increase in house prices, the most significant impact is the displacement of owner occupiers (including first home buyers) from home ownership by tax-advantaged investors, predominantly those already on higher incomes.

The NSW Government would welcome the Federal Government undertaking a review of the current taxation settings relevant to housing investment and consider reforms to improve housing affordability.
ABS mortgage data clearly shows that investors compete for housing against first home buyers (FHB):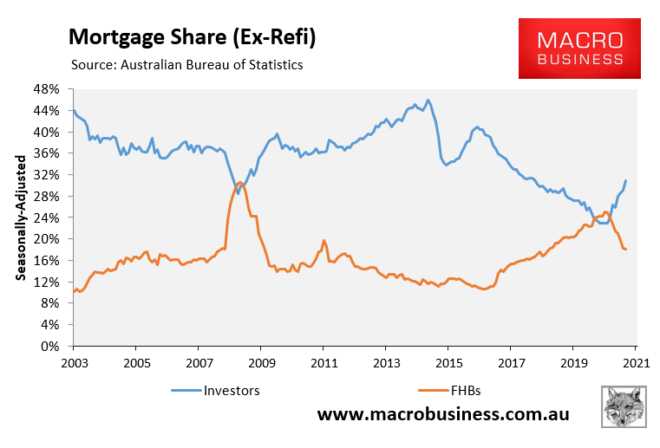 Therefore, restricting investor tax concessions should boost FHB ownership (other things equal).
Instead, policy makers prefer to throw taxpayer money at the problem via FHB grants and concessions, which inflates prices even further.
In the property narco state of Australia, never expect sensible housing policy.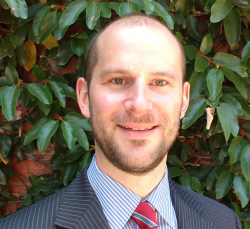 Latest posts by Unconventional Economist
(see all)