Chris Uhlman, you goose:
Crisis reveals character and can lead to political revolutions. The Long Depression of the late 1800s sent shockwaves around the globe and, in The Origins of Totalitarianism, Hannah Arendt credits it with giving birth to the New Imperialism that drove the dire scramble for Africa.

…A 13-year-old Jack Lang witnessed a clash outside his home on Sydney's Liverpool Street, as workers tipped wool bales off wagons bound for the port. In I Remember, the future Labor premier recounts that a delegation of employers implored acting premier Sir William McMillan to issue arms to the troops and put down what they called "an insurrection". McMillan agreed but an appalled Sir Henry Parkes left his sickbed to countermand the order, reprimanding McMillan whose political career never recovered.

Attitudes were different in Victoria. There, cabinet ordered the troops to arms and "the city [was] placarded with the Unlawful Assemblies Act".

…Much has changed in 131 years and much appears to be the same. Responding to the same crisis, NSW and Victoria have cut different paths. In the eyes of the neo-protectionist "progressives", the great crime of former premier Gladys Berejiklian was to have a "mockdown"; that is, to err on the side of leaving her people free for as long as possible.

Happily, we got to witness a real-time, real-world example of the many benefits of a proper lockdown in a demographically identical jurisdiction. Its world-leading exponent, Victorian Premier Dan Andrews, rolled off the bench to fire low and lay the disease out.

And the evidence is in. When the lockdowns are lined up from day zero, NSW did significantly better than Victoria on every day in both suppressing the disease and in lifting the vaccination rate. There has also been less civil disorder.

It turns out that when you reflexively imprison people they get sick of it. Some take to the streets in protest and, clearly, a great many others just silently disobey the absurd demands of their overlords. When the dust settles on this pandemic and the world assesses how to deal with a future crisis, Victoria will be used as a template of what not to do.

Through Berejiklian and now Dominic Perrottet, NSW is beating the trail for Australia because, no matter what the COVID-free states might believe, they are behind not ahead on the path out. One day, they will have to exit by the same door. Their great advantage is time and they are squandering it by not forcing the pace of vaccination.
The main reason that Sydney is doing better than Melbourne is that it was given more Pfizer vaccines when it stuffed up its lockdown.
These vaccine doses were explicitly donated by VIC courtesy of the shockingly inept health policies of the Morrison Government. That left VIC more dependent upon Astra Zeneca, of which it has used roughly 500k more than NSW, and is a major reason it is further behind on the rollout and reopening.
The VIC government has, in fact, outpaced the NSW government in vaccinations. The difference is in the federal rollout which heavily favours NSW:

In aged care, a federal responsibility, the difference is staggering:

It is true that when NSW got more Pfizer, it did a better job at prioritising risk areas over regions which resulted in fewer virus cases relatively. But this is hardly evidence of the grand ideological inferiority of VIC.
You'll get no argument from me that VIC is very often more left than NSW. Personally, I favour the latter. But I'm Australian enough to recognise that the differences result in strengths and weaknesses for both in different circumstances.
On this occasion, a key difference is that Melbourne saved Sydney from disaster by giving it more vaccines – not least rescuing an ideological, business-captured, corrupt and disgraced Gladys Berejiklian – so the last thing that locked-down southerners need is to be kicked in the teeth for it.
If you want to kiss Chairman Costello's freckle, Mr Uhlmann, then go right ahead.
But don't pretend it makes history, mate.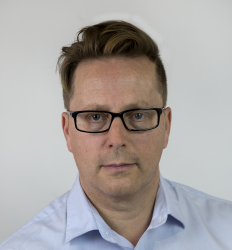 Latest posts by Houses and Holes
(see all)