Moody's is taking no prisoners amongst Chinese developers:
Global rating agency Moody's Investors Services on Monday downgraded credit ratings of seven major Chinese real estate developers including Greentown China, Yango Group, China Aoyuan Group, Kaisa Group, Shinsun Holdings, R&F Properties and Zhongliang Holdings.

The downgrades were mostly due to uncertainties in the developers' property sales and financing prospects as well as worries about their liquidity conditions, according to Moody's reports.

Moody's cut corporate family rating of Greentown China to Ba2 from Ba1 and cut its rating for its senior unsecured debt to B from Ba2.

Greenland is likely to have to dip into its own cash reserves to repay debts maturing in the next six months to one year, as it becomes harder to issue offshore bonds at a reasonable cost and as sales slide due to an erosion in home buyers' confidence, Moody's said. As a result, Greenland's credit metrics, cash flow and liquidity will weaken.

The rating agency also lowered the corporate family rating for Kaisa Group to B2 from B1 and placed the rating in its watchlist for possible downgrading, citing uncertainties about whether the developer will have enough cash to repay maturing offshore debts in the next 12 – 18 months.

Moody's cut corporate family rating for Yango Group to B2 from B1, citing uncertainties for the developer to issue new bonds at reasonable cost amid recent market volatilities. Yango has $1.1 billion offshore dollar bonds and 10.1 billion yuan onshore bonds set to mature before the end of 2022, according to Moody's report.

In addition, Moody's lowered Guangzhou R&F Properties' corporate family rating to B3 from B2 and lowered the rating of its Hong Kong units to Caa1 from B3.

R&'F's funding sources in onshore and offshore capital markets have weakened, which will hamper the firm from getting new funding at reasonable cost to repay maturing debt, said Moody's. In addition, considering the weak market sentiment and tight financing environment, high uncertainties remain for R&F's asset sales, it said.
One wonders where Moody's was on the way up when these warnings might have been useful. Raking in the cash, no doubt.
Markets seemed to agree, pricing off the PBoC optimism assault for at least one day:

But all is not well. Evergrande's rumour mill is as stable as a Shenzen highrise:
Evergrande's disposal of its mainland China property projects for cash, as with its reported sale of a Hong Kong project, may need state-owned enterprises' assistance, given liquidity concerns, according to a report from Bloomberg Intelligence.
At least it is going to make a local bond payment, while foreigners wait in the cold.
The latest on the reform front is a property tax:
China can test the property tax in more regions including the technology hub of Shenzhen as well as Hainan and Zhejiang provinces, a renowned former state researcher said.

The country should expand the tax trial currently running in the cities of Shanghai and Chongqing and also proceed with legislation for a nationwide property tax, said Jia Kang, who was previously the director of the fiscal science research institute at the Ministry of Finance.
Here's more:
In pilot programmes rolled out in 2011, the megacities of Shanghai and Chongqing have taxed homeowners, albeit just those possessing higher-end housing and second homes, at rates from 0.4% to 1.2%.

But the pilots have not widened to more cities.

Richer regions are expected to implement property taxes first, with experts in recent weeks identifying the wealthy province of Zhejiang as one such candidate, as well as the southern boomtown of Shenzhen and the island province of Hainan. read more

"It would be a major policy change in the history of China's real estate development," said Betty Wang, senior China economist at ANZ in Hong Kong. "It would be a medium- to long-term policy change."

A 0.7% rate is plausible, although in practice, China is likely to take a tiered approach with differentiated rates depending on the city, said Julian Evans-Pritchard, senior China economist at Capital Economics.

"In the U.S., some wealthy counties have effective property tax rates in excess of 2%-3%, while in others it is much lower. But the average effective rate across the U.S. is 1.1%. So it should be feasible to reach 0.7% in urban China," he said.

A 0.7% rate would have generated 1.8 trillion yuan ($281 billion) of tax revenue in 2020 and exceeded the net land sales of local governments last year, he added.
It should be done. If it is then that will tell the world that the Chinese property ponzi is truly over for good. Or not:
China has experimented with a tax on some properties in just a couple of cities during the past decade. Earlier this year, Mr. Xi assigned to Han Zheng, the most senior of China's four vice premiers, the task of rolling out the levy much more widely, these people say.

But Beijing is now settling for a limited tax plan because of strong pushback, while a proposal involving state-provided affordable housing is emerging as an alternative.
Onwards and downwards for now.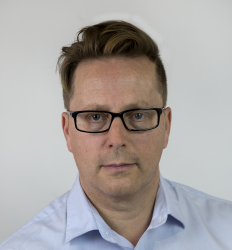 Latest posts by Houses and Holes
(see all)