The Chinese property crash is getting worse at a spectacular clip:
Rating agency S&P Global delivered fresh downgrades to two of the sector's bigger firms, Greenland Holdings – which has built some of the world's tallest residential towers – and E-house, and warned it could cut their ratings further.

The $5 trillion property sector accounts for around a quarter of the Chinese economy by some metrics. In the clearest sign yet that global investors' worries are growing, the spread – or risk premium – on investment grade Chinese firms, which tend to have the most solid finances, jumped to its widest in more than two months.

The spread on the equivalent high-yield or 'junk'-rated index (.MERACYC) that the likes of Evergrande are part of surged to a new all-time high of 2,337 basis points. That drove the yield – which reflects how much firms would have to pay to borrow – to an eyewatering 24%.

"We see a risk that a disorderly correction in the property market could cause sharp price declines, hitting the personal wealth of homeowners," Kim Eng Tan, a credit analyst at S&P Ratings, said in a report.

"Such an event could also contribute to large-scale losses by investors in wealth management products, and the contractors and service firms that support the developers."
Some examples:

Loss of access to finance is killing developers and local governments as land sales collapse:
Land market in China's capital of Beijing is turning cold as real estate developers face tight financing and slowing home sales.

Among the 43 land parcels offered for the second round of land auctions this year, only 17 plots changed hands, and the city generated 51.3 billion yuan of revenue from the land sales, nearly half of the 110.9 billion yuan in its first round of land auctions five months earlier, according to public information from the municipal government.

The leaves the ratio of failed auctions to 60.5 per cent, a record high for the city.

Most developers that participated in the auctions were leading state-owned companies such as China overseas property and China Resources Land and only three private developers purchased land.

On Wednesday, the city of Shanghai sold 18 parcels of land for 46.7 billion yuan, half of which were sold at minimum reserve prices. That's in contrast to its previous round of land auctions in June when 56 land plots were sold for 85.7 billion yuan.

Participation by SOEs helps boost the market, but if the fact that too many land parcels go to SOEs indicates the market is getting too cold, according to China Securities.

Earlier, several other cities including Hangzhou, Fuzhou, Chengdu, Suzhou, Chongqing, Nanjing and Wuhan have all seen cooling land markets.

In Hangzhou, auctions of 17 of 31 land plots offered were canceled before the auctions started. In Chongqing, average land price premium fell to zero and the ratio of failed auctions hit 42 per cent. In Guangzhou, the ratio of failed auctions was even higher, at 52 per cent.

Among the 700 land plots offered in the 15 cities that have closed this year's second rounds of land auctions, 206 land plots saw failed auctions, leaving ratio of failed auction at 29.4 per cent, according to China Securities.

In the first three quarters of the year, China's total land sales revenue fell by 7.6 per cent from a year earlier, according to Pan Hao, senior analysts at Beike Research Institute.

"Given adjustments to land auction rules, exposure of risks at property developers and housing market correction, the cold land market is within expectations. Many highly-leveraged developers are reluctant to acquire lands, intensifying the cooling trend,"he said.

After the authority in August 2020 introduced the "three red lines" to curb property developers' borrowing, many developers are forced to remain restrained in aggressive business expansion and big spending, said Pan.

China's Top100 developers raised a total of 85.1 billion yuan in September, sliding 37.1 per cent from a year earlier, sliding for the 11th consecutive month since November 2020, according to data from the China Real Estate Information Corporation (CRIC).

The cooling trend is attributable to slowing home sales. The country's Top100 property developers generate a revenue of 759.6 billion yuan in September, falling month on month for the first time this year and sliding 36.2 per cent from a year earlier, according to CRIC.

In addition, the latest adjustment to land auction rules also dampened property developers' confidence. Several cities made adjustment to land auction rules including requiring relevant qualification for developers to participate in auctions, checking sources of developers' funding for land purchases, capping land premium at 15 per cent, etc.

"The check on developers' funding source and the requirement for relevant qualifications make it more difficult for some developers to acquire land," said Zhang Kai.

The cold land auction means new home supply will contract in the future, which may send some warming signal to the sluggish housing market, said Zhang Kai.

In addition, local governments need to achieve their annual targets for land sales revenue, which is one of their major revenue sources, some regions may slightly relax some restrictions and credit for the real estate sector before the third land auctions this year, he said.
And, as developers dump stock to fund themselves plus demand freezes on the panic, the inevitable begins:
Weighted average transaction price index for homogeneous second-hand homes in China's 11 key cities declined 1.6% in September from the previous month, while the index for 51 major cities dropped by 1.7%, both falling at a faster pace for the second consecutive month and marking the steepest drops since the record started, according to the latest report from the China International Capital Corporation (CICC).

The two indexes fell by 1.1% and 1.2% respectively in August and by 0.4% and 0.6% in July.

So far this year, cumulative price gain in the 51 cities monitored by the CICC has narrowed to 0.7%, after peaking at 4.4% in June. By regions, home prices in all city clusters declined month over month in September, with Northeast China leading the decline. The Harbin-Changchun City Cluster in the region has seen home price drop by as much as 5.5%.

Notably, the city of Harbin, capital of Heilongjiang province, recently announced a package of measures to boost home sales and support property developers. The measures include providing subsidies to qualified talents in their first-home purchases, relax requirements for buyers to purchase second-hand homes with loans from the Provident Fund, making it easier for developers to apply for property pre-sales and encourage quicker return of pre-sale funding to developers, etc.

Among the 51 cities monitored, 36 cities saw home prices decline in September from the previous month, compared to 30 in August, and the number of cities where home prices rose month over month fell to 6 from 12 in August, according to CICC

The index tracking prosperity in existing home market fell by 0.33% in September from a month earlier to 100.21.


Weighted average transaction price index for homogeneous second-hand homes in 11 key cities (orange bars) and 51major cities (grey bars). Chart from the China International Capital Corporation (CICC).
These are existing homes but new-build prices will be falling now too. If nothing is done, ahead is a 20-30% collapse in Chinese construction volumes as both property and infrastructure stall.
The FT has a decent piece on why:
Chinese president Xi Jinping appears to be sailing into an economic storm of his own making, as one of China's largest developers teeters on the edge of bankruptcy and manufacturers grapple with power shortages across the country.

But aside from minor course corrections, analysts and government advisers expect Xi to take advantage of what he has termed a "window of opportunity" to press ahead with difficult structural reforms. If successful, it will be the latest in a long series of bold political gambles — from the elimination of term limits on the presidency to his pursuit of "common prosperity" — that have made him China's most feared leader since Mao Zedong. It has also put him on the cusp of an unprecedented third term in power at the Chinese Communist party's 20th congress late next year.

Common prosperity is particularly risky, as Xi's determination to rein in property prices and reduce income inequality could do more harm than good to the world's second-largest economy. "Xi is warming up for the congress," said Henry Gao, a China expert and law professor at Singapore Management University. "He wants people to remember him for many things, but especially for achieving common prosperity. [His predecessors] were able to get China on the fastest speed train for economic development but didn't do much for common prosperity."
Onwards and downwards for Chinese property!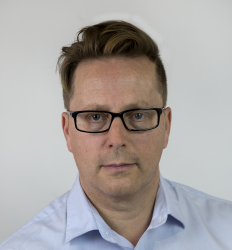 Latest posts by Houses and Holes
(see all)