The media was swept up in old news late Friday when we saw this gem drop:
Chinese central bank on Friday tried to sooth market concerns over debt woes at embattled China Evergrande Group and other property developers, saying the spillover effect for the banking system is controllable.

Financial institutions' risk appetite for the real estate sector has declined sharply recently after risks at some large developers were exposed, leading to a significant drop in lending to the sector, he said.

"The risk exposure of individual financial institutions to Evergrande is not big and the spillover effect for the financial sector is controllable," he said. Of Evergrande's total liabilities, debts owed to financial institutions accounted for less than one-third, and meanwhile, the company's creditor structure is dispersed, he added.

Evergrande should step up asset disposals and speed up resumption of projects building, and authorities will provide financing support for project resumption, he said.

In August, the PBOC and the banking regulator said they had summoned executives from Evergrande and asked them to properly handle its debt risks. Zou's comments were the first public statement by the central bank on the developer since then.

Zou said that related government departments have noticed the recent plunge in dollar bonds issued by some property developers and will urge issuers and their shareholders to respect market disciplines and actively fulfil debt repayment obligations.

Some banks have had "misunderstandings" about the central bank's debt control policies, said Zou. "According to the 'three red lines' policy, property developers that failed all three requirements on debt levels should not have their outstanding interest-bearing debts increase. But some institutions took the rules as banks should not grant property development loans to therm."

To some extent, that caused financial strains for some developers as many new projects are unable to get loans even after the companies have repaid existing loans, said Zou.

According to Zou, the PBOC and the China Banking and Regulatory Commission (CBIRC) held a meeting about real estate financing at the end of September, urging financial institutions to correctly understand policies, maintain stable lending to the real estate sector and help maintain steady and healthy development of the housing market.

In the first three quarters of the year, China's home mortgage loans remained stable, largely matching the value of home sales during the period, Zou said. In a few cities where home prices had grown too fast, some restrictions were imposed on mortgage loans which helped curb home price growth, he said, adding that mortgage loans in the cities will return to normal after home prices stabilise.

Earlier this month, the central bank had said that it would safeguard the legitimate rights and interests of home buyers amid intensifying Evergande's debt crisis.

On the same press conference, Sun Guofeng, head of the PBOC's monetary policy department, said that liquidity in China's banking system will be largely balanced in the fourth quarter, with no big fluctuations.
The soothing did not work. Why would it? The PBoC basically said "no bailouts":

Moreover, it is old news. The newer news was earlier last week:
Chinese President Xi Jinping is zeroing in on the ties that China's state banks and other financial stalwarts have developed with big private-sector players, expanding his push to curb capitalist forces in the economy.

Mr. Xi, who started his campaign late last year with a regulatory assault on private technology giants, is launching a sweeping round of inspections of financial institutions. According to people with knowledge of the plan, the inspections, announced in September with few details, focus on whether state-owned banks, investment funds and financial regulators have become too chummy with private firms, especially some that have recently landed in Beijing's crosshairs, such as property giant China Evergrande Group, ride-hailing company Didi Global Inc. and financial-technology firm Ant Group.

The examination, which is led by China's top anticorruption agency and centers on 25 financial institutions at the heart of the Chinese economy, is the most extensive of a sector Mr. Xi has been suspicious of since coming to power nearly a decade ago. It is part of his broad effort to steer China's economic system away from Western-style capitalism in the run-up to a leadership transition late next year, when Mr. Xi is expected to sidestep convention and continue his rule beyond the usual two five-year terms.

Starting this month, graft-busters from the Central Commission for Discipline Inspection are fanning out through the offices of the 25 state institutions, reviewing files of their lending, investment and regulatory records and demanding answers to how certain deals or decisions related to the private firms were made, according to the people familiar with the plan.

…Amid the uncertainty, many banks are already pulling back from lending to private developers and other businesses, analysts said.

"When uncertainty goes up, the only way to react is to stop doing what you're doing," said Michael Pettis, a finance professor at Peking University. But a slowdown of economic activity in the private sector—from tech giants unsure of the regulatory climate to private developers whose lending spigot is cut off—presents a dilemma for Beijing. "Without 'bad' lending, you're not going to achieve the growth target," Mr. Pettis said.

That could force the government to step in with its old stimulus playbook of ramping up state lending for infrastructure investments—deepening imbalances that leaders have pledged to address that tilt lending away from the private sector.
And, as Goldman notes, Xi is advancing reform further:
Separately, President Xi published an article in the Qiushi magazine on Friday on the topic of "common prosperity". In the article, he stated to "push forward property tax legislation and reform".We think select cities may start experimenting with imposing property taxes in the coming year, but it may take a few years for national level legislation and implementation.
What does this mean for the property shakeout? It is not over. Why?
There is a serious divergence between monetary and fiscal policymakers. Is it a policy error? Is it some deliberate attempt to balance the brake and accelerator? I don't know.
What we can conclude with confidence is that it will result in little improvement in mortgage and developer lending deployment.
An analogous lack of clarity has been in operation in the framework for local government funding for infrastructure across 2021 as Bejing simultaneously incentivised deleveraging and demanded more borrowing to support growth.  The result is as clear as day. A big drop in lending and no pick-up:

I can't see why we should expect anything different for the property market.
Goldman remains hopeful:
We think such remarks lower the chance of an RRR cut in the rest of the year and we no longer expect such a cut in our baseline projection. As we discussed before, given the large amount of maturing MLF in the rest of the year, an RRR cut might serve as a tool to replace MLF and thus has little net impact on overall liquidity. Amid tight regulations on property financing, shadow banking, and local government borrowing, as well as increased supervision on anti-corruption, credit demand has remained soft. Barring major easing in these regulations, monetary policy easing such as cutting RRRand lowering interest rate might only provide incremental help on overall credit growth. Having said that, with more than 1 trillion RMB of government bonds scheduled to be issued in both October and November, we may still see modest acceleration in overall TSF growth in October and November.
Anybody watching without wearing rose-colored glasses must conclude that is unlikely since it has been hoped for since May. This "glass-half full" approach reminds me of the RBA in the post-2015 period and is just likely to be wrong.
The pipeline of debt maturities is impressive amid the policy confusion so the failure to ease markets will result in further deterioration:

I ultimately expect the PBoC to be forced to act more aggressively and lower the price of credit since its availability is stuffed and fiscal is lagging badly.
It is also why I expect a weakening CNY in due course and the Chinese export of commodity inflation to invert into commodity deflation.
Finally, it is why I am very skeptical of emerging markets.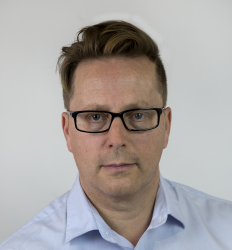 Latest posts by Houses and Holes
(see all)