Industry superannuation fund Cbus is seeking to have the 111 employees in its investment management division 'carved out' from a proposed new enterprise agreement and placed on a separate employment contract.
The terms of the new contract indicate that workers would see their take-home pay reduced in the event of any increase in the superannuation guarantee (SG). This is controversial since the industry fund sector has consistently stated that increases in the SG do not impact on wages growth and can be absorbed by employers.
The Finance Sector Union is threatening to take Cbus to the Fair Work Commission over the issue.
From The AFR:
The contract, obtained by The Australian Financial Review, would require employees in the investment management division to incur a take-home-pay cut if the rate of the superannuation guarantee was ever legislated to increase beyond 12 per cent.

"If minimum statutory obligations under applicable superannuation legislation are increased, your annual base salary will not increase, and any increased contributions will be absorbed into your annual base salary to the maximum extent permitted by law," the draft employment contract states.

While analyses by the Grattan Institute and academics at the Australian National University have found that increases in the superannuation guarantee are almost entirely offset by lower wages growth, the industry super sector has consistently argued against the existence of such a trade-off.
The Henry Tax Review, the federal government's Retirement Income Review, the Reserve Bank of Australia, the Grattan Institute, and others have all found that lifting the SG lowers wage growth.
The only ones denying reality are the industry super funds and Labor, both of whom have a vested interest in seeing the SG increase.
It's time they faced reality and levelled with the Australian public: there is no 'free lunch' and there is a direct trade-off between receiving extra superannuation and wage growth.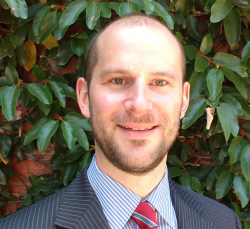 Latest posts by Unconventional Economist
(see all)