Australian Chamber of Commerce & Industry (ACCI) CEO Andrew McKellar has today called for Australia to double its 'skilled' migrant intake to 200,000 people a year to address purported skills shortages and boost growth [my emphasis]:
One of the country's leading business groups says annual skilled migration must nearly double to 200,000 over the next five years to prevent a "skills crunch"…

With the country's growth potential curtailed by weak immigration following a decade of stagnating productivity growth, ACCI chief executive Andrew McKellar told The Australian "we now have a once-in-a-­generation opportunity to pursue landmark reform"…

Mr McKellar sad that in any normal year before the ­pandemic struck, about 120,000 skilled migrants were coming to Australia.

"We can't just return to ­business as usual; to address the skills crunch facing Australia we need to raise that up to 200,000 in the next few years," Mr McKellar said.

"We need to improve the ­accessibility and responsiveness of our migration system, making it less complex and less ­expensive to boost the intake of skilled migrants, international students and working holiday makers"…

The Productivity Commission has said the past decade marked the slowest economic growth on a per person basis in 60 years…
How is it that Australia's education sector is marketed as the nation's fourth largest exporter, and has pumped out more graduates than ever, yet it supposedly cannot generate the skills the economy needs?
And how can Australia be experiencing chronic skills and labour shortages when wage growth is near the lowest on record?
Over the past 20 years, no matter how much immigration Australia has received, the business lobby has always complained about 'skills shortages'.
The ACCI is so stupid that it doesn't event realise that it has contradicted itself on immigration.
In its report it notes the following:
"Domestically, the economy has become more dependent on the accumulation of debt. Dismal productivity growth, low inflation, greater wealth inequality and low wage growth are constraining economic growth"…
Yet, the collapse in Australia's productivity and per capita growth in the decade leading up to the pandemic:
Corresponded directly with the ramp-up in immigration, most of which was supposedly 'skilled':
Thus, doubling the 'skilled' migrant intake over the next five years would achieve exactly the same result: stagnating productivity, low wage growth, and crush-loaded infrastructure and housing.
The only beneficiaries from this policy would be big business and the property industry, which would gain more consumers to sell to and more cheap migrant workers.
An 'Australia First' immigration policy would cut the migrant intake to historical pre-2005 levels and concentrate policy on training and employing locals for jobs.
Sadly, the ACCI doesn't represent ordinary Australians, just the big end of town. We must stop pandering to vested interests.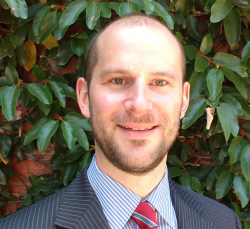 Latest posts by Unconventional Economist
(see all)