See the latest Australian dollar analysis here:
Rush and and buy it because it's more sound even than gold. Via Cryptowhale:
Earlier this morning, many were shocked to find a massive red candle wick on the Bitcoin to US dollar charts. Around 3 dozen exchanges have seen a flash-crash ranging from $8400 to as low as under $4000.

This mysterious flash-crash happened just after Bitcoin surged to all-time highs following the Bitcoin Futures ETF launch, which created some hype.

The ETF Futures Launch has been a concern to many, especially considering Bitcoin topped out the exact week Wall Street launched futures in 2017. It's largely known as a tool by them to manipulate prices, similar to what they actively do with Gold, Silver, and other assets.

Some notable crypto exchanges that were affected include Binance, Binance US, Kraken, FTX, and Coinbase. Thousands of users online have reported massive liquidations and stop-loss triggers.

These exchanges have yet to make any comments regarding these events, and it's not clear whether this extreme volatility was caused by deliberate market manipulation or a costly mistake.

What's even more suspicious is that this comes right after regulators forced Binance to require every user on the exchange to be KYC verified to trade. Right before this policy came into effect, they mysteriously transferred all Tether (6.3 billion) off the exchange to an unknown wallet.

I'll be following this story closely, and posting any updates on Twitter.
When historians look back on crypto they will laugh out loud.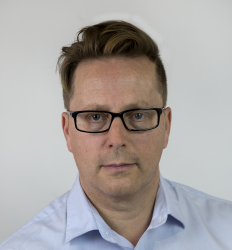 Latest posts by Houses and Holes
(see all)