S&P is really warming into its job of being a pro-cyclical agent of destruction:
A third of China's property developers could see their liquidity "acutely strained" in the worst case scenario as weaker sentiment and new regulations weigh on their funding sources, said S&P Global Ratings.

More than half of its rated portfolio of Chinese developers are "most at risk" under such a scenario as their bonds are rated from "B-" to "B+", or two levels below investment grade, it said.

"The entities have also made heavy use of funding via joint ventures and trust loans, given they have been largely shut out of more conventional funding," according to a S&P note. "New regulations and weak sentiment are squeezing these capital channels.

"The idea that entities may be abruptly deprived of such funding, threatening refinancing plans and potentially triggering defaults, is a large part of our scenario analysis."

Concerns are rising about the high level of debt carried by China's developers as a massive liquidity crisis at China Evergrande Group. The developer missed a series of interest payments on its offshore debt in September and October as it strains under more than $300 billion in total liabilities.

The concerns over Evergrande have been amplified as several smaller developers, including Fantasia Holdings Group, Modern Land (China) and Sinic Holdings Group, have defaulted on their debt in recent weeks.

On Wednesday, S&P downgraded another Chinese developer, Kaisa Group Holdings, to "CCC+", or three levels below investment grade, saying its capital structure is "unsustainable given the company's sizeable near-term debt maturities, weakening liquidity, and inadequate free cash flow through 2022".

Kaisa's offshore bonds have seen wild swings in recent weeks amid speculation about the firm's ability to service its debt. Last week, Chinese Estates Holdings, once Evergrande's second-biggest shareholder, sold high-yield bonds issued by Kaisa at a loss.

Kaisa, the first Chinese developer ever to default on its offshore debt six years ago, has a $400 million bond set to mature in December.

S&P said that residential property sales in China could fall by 10 per cent next year amid weaker sentiment, and another 5 to 10 per cent in 2023, setting the stage for a difficult operating environment for the mainland's developers

Another sign of strain is commercial bills, effectively "I owe yous" (IOUs) issued by Evergrande and other developers.

The total amount of outstanding commercial bills by rated developers increased by more than 30 per cent to about 125 billion yuan in 2020 as developers have turned to them amid the tight financing and restrictive regulatory environment, S&P said. The risk to developers is manageable, but suppliers and service providers could stop taking the bills if things worsen, the ratings company said.

"In a more extreme scenario, non-payment risk of developers could cause construction suspension, putting a hard stop to developers' cash flows. Project delivery and revenue booking would deteriorate rapidly, hitting the credit metrics of developers," S&P's Chow and Liang said. "The affected general contractors and suppliers may then stop paying their own suppliers, or stop work for other property developers, causing spillover effects."
Meanwhile, policymakers are going in circles:
China has urged companies to make payments on their offshore bonds, and asked China Evergrande Group's billionaire founder Hui Ka Yan to tap his personal wealth to help solve the company's deepening debt crisis.

Officials from the National Development and Reform Commission and the State Administration of Foreign Exchange told developers at a meeting in Beijing on Tuesday that they must make payments on time if possible, according to people familiar with the matter. Any developer that can't meet its debt obligations must inform regulators immediately, the people said.
They can't pay if they can't pay and Bejing has been telling them to default on foreign debt so they are.
The confusion across policymaker responses to the crisis has been apparent in regulation, monetary and fiscal policy. All are undertaking a simultaneous push to restrict credit but keep growth high.
China has a long history of applying both brake and accelerator but right now the strain is breaking its economic drive assembly.
Mizuho has some analysis:
Following the latest flareup of the Delta variant originating from a tourist hotspot in Inner Mongolia, 11 provinces in China have subsequently reported infections, and more are expected in coming days. In view of this, social distancing measures have been tightened again in places including Beijing and Hebei, adding noise to an expected economic recovery in Q4 as the government has stepped up efforts in securing power supply to support daily factory operations. Note that Hebei is China's hub for steel manufacturing.

•That said, we still look for some activity improvement in our baseline scenario, given: 1) resilient external demand; 2) better local consumption supported by the week-long national holiday; 3) an end of power rationing measures and the eased shortage in coal supply. In view of these factors, we expect China'sofficial Manufacturing PMI to improve slightly to 49.9 in October, from last month's 49.6.

•While the government just announced the expansion of current property-tax trials in Shanghai and Chongqing to more areas with details pending, we believe its short-term impact on the property sector is insignificant. The general guideline for new trials is made very clear in the announcement–to promote the stable and health development of the property sector. The government's recent fine-tuning measures have already showed that China's top policymakers have no intention to cripple the whole sector or tolerate any contagion risk. With President Xi's resolution to boost "common prosperity", we believe property tax in China will mainly serve as a tool to trim capital gains by those extremely rich and to broaden the tax base for local governments.
I agree on the lift in growth as power rationing ends but, as noted previously, this is likely to delay even further any significant property sector support so it's actually a double-blow for metals prices with less demand and more supply.
As for the property tax, in today's environment it adds to a lot of uncertainty so is an obvious short-term negative for demand until clarified. More confusion from Beijing.
It's still onwards and downwards for Chinese property. Which is why I find this wrongheaded:
Being bullish on Chinese financial markets is becoming consensus weeks after a brutal quarter that saw the nation's assets become almost untouchable.

This month alone, brokerages including HSBC Holdings Plc, Nomura Holdings Inc. and UBS Group AG turned positive on Chinese stocks, citing reasons including cheap valuations and receding fear of regulation from Beijing. Asset managers BlackRock Inc. and Fidelity International Ltd. are buyers, while Morgan Stanley recommended owning the nation's speculative-grade debt because prices had fallen too far. Betting on a strengthening yuan is a no-brainer to many currency analysts.
On the first point, most of these bullish recommendations piled in after the PBoC executed its Jedi wave two weeks ago. Since then it has been pumping liquidity into repo markets and we've seen some mortgage rates drop and developer spreads narrow but not much else swing to the positive.
We have also seen a lot of new negatives in more regulation for property, more developer defaults, more frozen sales plus still weak infrastructure funding,
Markets always turn before the underlying economy does. And this is one of those guesses.  But they often guess wrong and become a bump in the road lower.
For me, the critical ingredients are still there for the property bust to continue driven by structural reform:
the three red lines policy is intact;
regulators are policing banks to ensure nobody lends to a dodgy developer;
demand is frozen as prices fall and the newsflow remains dour.
Neither am I convinced by the Chinese bond market. Yields have been rising for the past few weeks tracking global benchmarks:

But, in my view, this crisis won't end before the PBoC is forced to slash its prime lending rates so yields will have to go lower yet.
In short, at least in fundamental terms, I see the early movers on Chinese assets entering a value trap.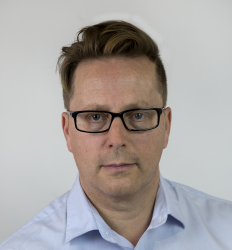 Latest posts by Houses and Holes
(see all)