When MB successfully forecast and then chronicled Australia's great "lost decade" of the 2010s, we did not anticipate it leaving a toxic rhetorical legacy worldwide.
The political carnage of the "lost decade", in which we plodded through six PMs in seven years has, unfortunately, populated the world with a phalanx of young(ish) and damaged political misfits carrying grudges.
Literally, daily, now we have to endure the latest proclamation of drivel from an embittered former PM. These outbursts carry the implied seal of Australia's highest office. The press has no choice but to report them and they must be taken seriously by the political economy in general.
Like a giant bat, Paul Keating swoops upon anything he sees as anti-China from his cavernous Potts Point office via connections at the China Development Bank.
Like a crumbling sphinx, John Howard haunts the press whenever his beloved Coalition chokes on its own blunders.
Like a tide of curdled milk, Kevin Rudd washes over the world on a million bucks a year from the Asia Society whose mission it is to bring us all together with Asia, whether that's a good idea or not.
Like a pith helmeted relic, Tony Abbott genuflects before the sarcophagus of Prince Phillip at every available opportunity. Today taking the war to Taiwan.
Like an empty jar, Malcolm Turnbull echoes with perpetual policy prescriptions and values he conspicuously failed to either represent or implement himself.
Only Julia Gillard is operating with dignity and sense, using the badge of the office to further social equity and staying out of day-to-day politics.
What are these five Donald Trumps adding to Australia and the world other than their own burnished images of themselves? They are like the Office of the Australian PM: the musical. Or, perhaps FacePollie, a new and abused social media platform for inept former PMs.
Overly dramatic, amplifying divisions, reinforcing political tribalism, unlike the protocol of dignified noblesse oblige of yesteryear, the failed and pitiful five have become outriders for their respective causes, pushing civilised normatives into the profane.
This is the very opposite of what they should be doing, on-the-ground good works repaying the people that rose them on high.
If the Trump Five can't bring themselves to put the office that they failed to good use then at least pay Australians the courtesy of putting a sock in it.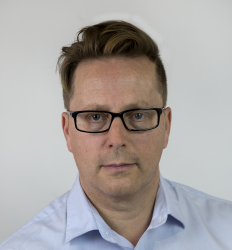 Latest posts by Houses and Holes
(see all)