Late last week, The AFR ran an article bemoaning so-called skills shortage among accountants, which therefore necessitates a big lift in the nation's 'skilled' migration program:
"It's the tightest job market I've ever seen," said associate partner Priscila Crawford, who specialises in high-level roles at recruitment firm Kona & Co.

She agreed that Australian firms would have to continue to import professionals because of a lack of local supply.

"Accounting has always been a candidate-short market," Ms Crawford said.

"When we didn't have issues with borders we still had similar issues around staff shortages, they've just become compounded now.

"The industry will need to be more open to recruiting and upskilling candidates from here and overseas.

"Typically, bringing in immigrants to fill a role would require extra time in training and getting them accustomed to our systems. That was the backup option, and without that backup option it's made things even worse."

Demand for professional services was "overwhelming" and getting worse, said James Dowdeswell, director and co-owner of recruitment firm Key Moves.

"More firms coming to us than we have ever experienced before," he said of the demand for staff across accounting, tax and advisory professional…

He said the industry would continue to need to import professionals.

"There's only so many people in Australia and otherwise you really have to go overseas [to find candidates]," he said.
This came despite accountants being the third highest occupation to receive permanent residency visas in 2020-21: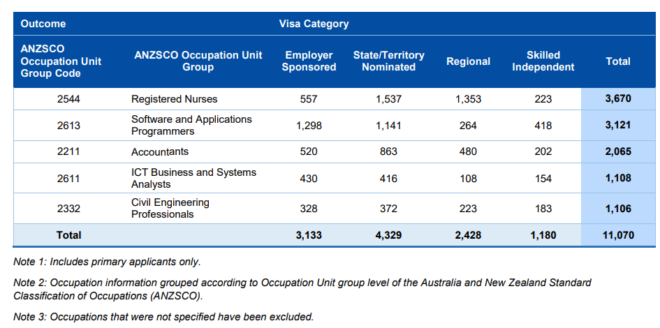 And the main occupation to receive permanent residency visas in 2019-20: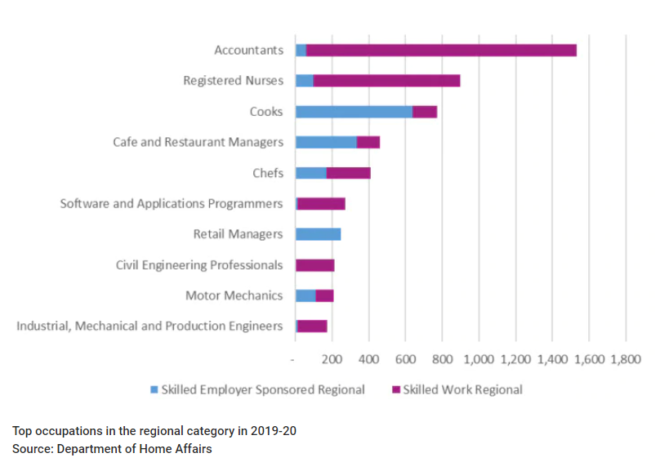 The Grattan Institute's recent skilled migration report showed that the immigration system has been ruthlessly exploited by accountants:
Current occupation lists, which notionally target skills shortages, do not prioritise migrants in high-skill, high-wage occupations likely to best benefit the Australian community. Further, occupation lists are not well placed to identify skills shortages, since relevant data on wages are not available at a sufficiently detailed level. Instead, occupation lists are heavily shaped by vested interests…

The most prominent contemporary example is accounting. In SkillSelect, there are tens of thousands of prospective skilled workers qualified in accountancy. As Figure 7.11 shows, the number of expressions of interest for a points-tested visa submitted by qualified accountants is equivalent to roughly one fourth of the total number of accountants employed in Australia today. People appear to be studying accountancy because it is on the list.
The federal government's own historical skills shortage list also reveals that accountants have not been in shortage since 2008 (i.e. 13 years ago).
Moreover, the Department of Education, Skills and Employment's latest skills shortage report for accounting, which is curiously no longer available on its site, noted that "employers attracted an average of 14.6 qualified applicants per vacancy" for accounting positions in 2017-18. However, because employers preferred candidates with two or more years of experience, "a large proportion of these applicants were considered to be unsuitable".
According to the ABS, the average accountant in Australia was 40.5 years old and earned $78,988 in 2018. This compares to the average Australian, who was 39.8 years old and earned $67,012.
Therefore, despite sacrificing three-to-four years of study at university, the average accountant in Australia earned only 18% more than the national average in 2018, which includes unskilled workers and casuals.
Given there is a bonafide surplus of accountants across Australia, why is this occupation included on Australia's skilled occupations list?
It's time to cut through the bull and require all work visas (other than the well-regulated Pacific Islands Seasonal Work Program) to be paid at least at the 75th percentile of earnings (preferably higher). This would equate to a minimum salary of $90,500 currently, which would rise over time with earnings:
Setting a pay floor at this level would ensure that work visas are used sparingly by Australian businesses to employ only highly skilled migrants with specialised skills, not abused by businesses as a tool for undercutting local workers, reducing wage costs, and eliminating the need for training.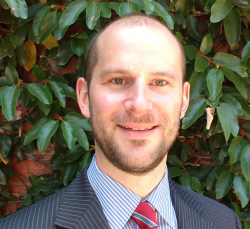 Latest posts by Unconventional Economist
(see all)