The pandemic has brought to light the university sector's 'dirty little secret'; namely, its reliance on staff with insecure work contracts.
Around 70% of the sector's staff are on such contracts, either part-time or casual, while the underpayment of staff is widespread.
The Fair Work Ombudsman (FWO) has investigated 14 universities over potential underpayment of staff since the start of the pandemic, and UNSW, Monash, Sydney and Melbourne universities are among the universities to have 'owned up' to millions of dollars in underpayments.
From The AFR:
It has taken a pandemic to expose the dirty secret at the heart of Australia's universities: they are almost completely reliant on the work of precariously employed staff….

Fair Work Ombudsman Sandra Parker even addressed the higher education regulator, the Tertiary Education Quality and Standards Agency, on the matter. TEQSA chief commissioner Peter Coaldrake took aim at university management. The traditional management position of "there's no problem here" and "we've got it under control", he suggested, is no longer acceptable…

These are not isolated incidents, but systemic. Yet university chiefs continue to act as if there is no problem…

As most casuals will tell you, much of the work they perform is ongoing in nature. Student enrolments fluctuate very little year-on-year. Whether it is teaching first-year tutorials or working in a student inquiry call centre, there is a large of core of university work that is very stable, but done by workers on insecure contracts.

This matters because it affects the quality of education provided to the next generation of students. Having our teachers and student-support workers subsisting on the smell of an oily rag is no way to run a university. Neither is forcing them to pay for their own IT equipment, denying them paid sick leave, excluding them from collegial governance processes and not paying them for student consultation time or for providing feedback on student assessments.
As we now, Australia's universities experienced massive funding growth over the decade to 2019:
It wasn't just international student fees that boomed either. Public funding for universities also grew significantly between 2011 and 2019:
But instead of treating front-line academic staff properly, universities pissed the bounty away on paying exorbitant salaries to senior executives:
Bloating their administrative departments (while skimping on teaching staff):
And building lots of shiny new buildings:
Australia's universities have shredded their social contract.
It's time to rein them in.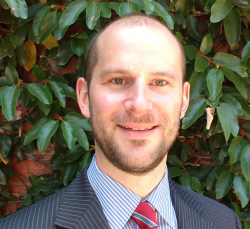 Latest posts by Unconventional Economist
(see all)