Deloitte Access Economics has released a report entitled Australia remade: a country fit for the age of disruption, which claims that Australia is "not as successful an economy as we think we are" and lacks sophistication:
[The] Deloitte Economic Sophistication Index ranks countries and their economies based on two measures: the value added to the goods and services an economy currently produces; and how well connected the industries that make these products and services are in global supply chains.

Countries that rank high on the Sophistication Index – and Germany sits on top – are those that perform well across both value added and connectedness. Ranked 37th on the other hand, Australia's prosperity has come at the cost of investing in and enhancing the productive and adaptable capabilities in its economy.
The Harvard Kennedy School's Center for International Development last year released its latest Atlas of Economic Complexity, which also ranked Australia as having one of the least complex economies. The Atlas measures the diversity and sophistication of national exports, with almost all of Australia's exports not requiring a degree to make. The Center for International Development contends that for countries to get richer that they need to develop more sophisticated products, but Australia has been very tardy when it comes to innovation: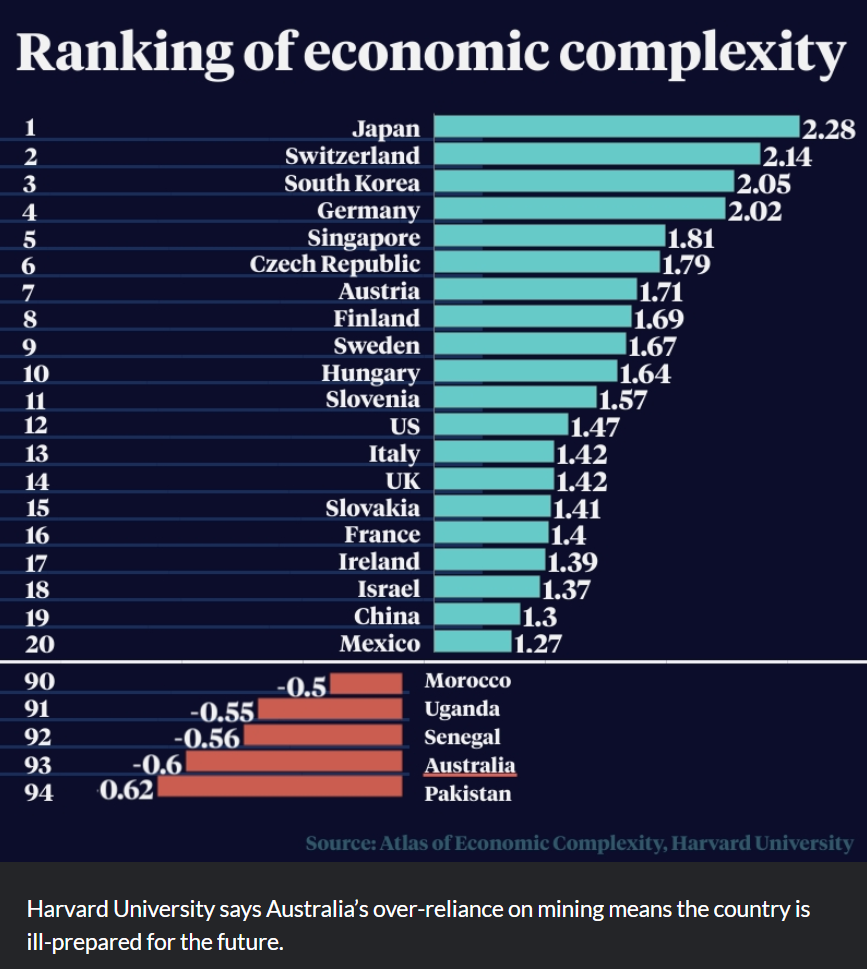 You will note from the above table that the most sophisticated nations have big manufacturing industries. By contrast, Australia has let its manufacturing industry collapse and now has the lowest manufacturing share across the OECD.
Adding to Australia's malaise is its 'dumb growth' economic model, which relies on importing hundreds of thousands of warm bodies every year, alongside increasing household debt, which drives consumption and malinvestment into property and catch-up infrastructure, rather than productivity.
Perversely, adding a million extra people every 2.5 to 3.0 years – as was the case pre-COVID and is projected in the Intergenerational Report – also dilutes Australia's mineral base – the primary source of the nation's wealth – which then makes us poorer per capita.
"Rich and dumb, and getting dumber" perfectly describes the contemporary Australian economy.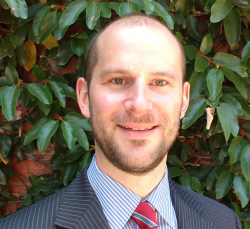 Latest posts by Unconventional Economist
(see all)