While Melbourne University Vice Chancellor Duncan Maskell dines on a salary of around $1.5 million, tutors at the university continue to do unpaid work, according to The ABC:
Students at the prestigious University of Melbourne only receive the support they need during remote learning because their tutors work unpaid, says a staff member who is risking his job to blow the whistle.

That's despite a year of scrutiny after the ABC revealed widespread underpayment, and after millions of dollars was paid as part of an ongoing Fair Work Ombudsman investigation.

The "diabolical" marking piece rate the ABC exposed in the Arts faculty is still being paid to tutors in the Faculty of Science, according to a current tutor Bernd Bartl, who has taught at the university for a decade.

"I'm currently on a contract which does not pay me for all the hours that I work," he said.

"So the [university's] assurances that all those problems have been fixed is simply very hollow."

Mr Bartl is being paid a marking rate of 4,000 words per hour — a rate the university lowered to 2,000 words per hour in the Arts faculty after the ABC revealed tutors felt their only option to give students detailed feedback was to work unpaid…

"Instead of the university helping us staff members to give that additional support, they're actually putting pressure on academic departments to cut back"…

Last month University of Melbourne vice-chancellor Duncan Maskell apologised for the treatment of casual staff, calling the problems "systemic"…

Contract or casual staff make up almost three-quarters of the University of Melbourne's staff, which is similar to many universities.
As noted yesterday, Australia's universities received massive funding windfalls over the prior decade from booming international and domestic students enrollments, as well as government grants:
But instead of reinvesting this funding into their staff, and providing them with stable and secure work, they pissed it away on shiny new buildings and bloated administrator salaries.
In an explosive report at Jacobin, Ben Kunkler claims our universities "transform[ed] their institutions into financial speculators and real estate investors":
During the neoliberal era, the massification and marketization of Australian universities accelerated dramatically, funded primarily by cash fees paid by international students…

Flush with cash and intoxicated by easy money, universities invested in towering edifices of increasing size, splendor, and superficiality — all intended to attract yet more international students.

The decade prior to the pandemic was the "roaring 2010s." Between 2008 and 2019, income generated from international students studying in Australia rose from $19 billion to $37.6 billion. During this time, universities did not just build to keep pace with rising demand. A Commonwealth government report from 2015 showed that in three years, the universities' student load had grown by 8 percent and floor space needs by 5 percent. At the same time, the value of university buildings had grown by 23 percent…

Meanwhile, Australian university executives paid themselves monstrous salaries that exceed those of vice-chancellors at like-sized institutions overseas.
I will add that while university funding ballooned, the ratio of students to academic staff also soared across Australia's universities, suggesting a significant decline in resources put towards teaching:
Instead of crying poor and demanding a return to the edu-migration scam, Australia's universities should focus on cutting their bloated bureaucracies and their obscene investments in shiny new buildings.
Our universities' focus should first and foremost be on providing high quality education to Australian students, alongside research that benefits Australia. Not chasing international student dollars and empire building.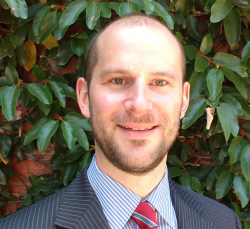 Latest posts by Unconventional Economist
(see all)