Goldman with the note:
Assuming that Republicans do not vote for a debt limit suspension in the near-term, this seems likely to come to head in the second half of October. The deadline is not entirely clear, but we think it is most likely to fall in late October. We expect the Treasury to provide a specific projection sometime after Oct. 1. A deadline still afew weeks of makes it less likely that Congress will deal with it in the coming week. If not, the debt limit is likely to get tangled up in other issues later in October, including another shutdown deadline (if Democrats decide to extend spending authority for a few weeks instead of a couple of months) and the debate over the pending fiscal packages. The most likely scenario seems to be that Democrats will need to pass a debt limit increase via the reconciliation process with only Democratic votes, but there are several procedural and political disadvantages to doing this. With no attractive options, it is hard to see Congress acting on the debt limit until the deadline for action seems imminent.
There may be major movement on the broader fiscal agenda in the coming week, but it is at least as likely that Democratic leaders delay action. House Speaker Pelosi committed to Democratic centrists to hold a vote on the $550bn bipartisan infrastructure bill by Sep. 27, though that now looks likely to slip to Sep. 30. Progressive Democrats have said they will vote against it unless Democratic leaders can demonstrate tangible progresson the broader reconciliation package that includes social benefit expansion and climate provisions, financed by tax increases. Democratic leaders have tried to demonstrate this progress—scheduling a purely procedural committee vote on the reconciliation bill on Sat. Sep. 25, for example. Democratic leaders are likely to try to release a framework for the fiscal package that all of the relevant players have agreed to, but this seems extraordinarily difficult. Usually, such an agreement comes only when there is no option to wait, and in this case there is no real deadline forcing action.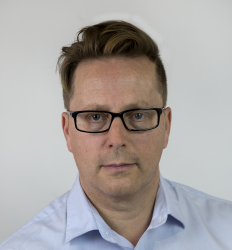 Latest posts by Houses and Holes
(see all)