Wall Street is busy begging China to stimulate. It knows no other way. Yesterday Goldman Sachs was on its knees:
Looking beyond the immediate risks and uncertainties around Evergrande, we believe two other policy adjustments are also needed. First is the overall macro policy stance. Despite the recent increases in on-budget and off-budget fiscal spending and moreMLF/OMO liquidity operations than market expected in September, the overall domestic policy stance still appears too tight to us. Additional easing on both fiscal and monetary fronts is needed in Q4 to ensure sufficient growth momentum as we head into 2022. Second is the pace of structural changes. When it comes to long-term goals such as de-carbonization and property market deleveraging, the pace of policy implementation is as important as the ultimate policy objectives. In the case of deleveraging, both the2018 experience and the recent turn of events in the property market illustrate that, if the push to lower debt is compressed into too short a timeframe, growth may slow significantly and we may end up with a higher, not a lower, macro leverage.
Or, put another way, lower not higher stock and commodity prices.
Morgan Stanley joins in today:
Faster fiscal spending to support infrastructure projects in September-December: We see ample ammunition on the fiscal side, with 90% of budget deficit and 40% of annual local government special bonds (LGSB) quota left for the rest of this year. This is equivalent to 6% of GDP, 1.5ppt more than in the past three years, which could be used to support infrastructure investment, particularly intercity commuter rails in key city clusters,environmental projects,and rural development. Indeed, the pace of LGSB issuance has accelerated in September, reaching Rmb314bn MTD (vs. Rmb162bn for the same period in August).

Another 50bps RRR cut, probably in mid- to late October: The NBS will release September PMI data on September 30 and 3Q GDP on October 18. Should September manufacturing PMI fall below 50 and/or 3Q GDP YoY slip to 4.7% as we expect, it would increase the possibility of another 50bps RRR cut in mid- to late October to facilitate government bond issuance.

Some easing of mortgage quotas in 4Q: In view of potential property sector credit events and risk of contagion to the economy amid housing sales slowdown, policymakers may frontload some 2022 mortgage quotas to 4Q21 to stabilize the property funding.
In other words, go straight back to the property ponzi.
A few points:
China has had oodles of fiscal headroom all year. Its problem is that property is too linked to infrastructure on local government balance sheets so it is refusing to rebound.
This is one reason why the incremental stimulus is not working and the Chinese economy will keep slowing unless or until it goes all-in on credit again.
When or will it do that is the question? Not in time to avert a major slowdown in Q4, nor probably Q1, 22. Eventually, it'll probably have no choice.
For now, there are still too many good reasons not to do so:
Commodity prices are still far too high, especially energy.
The global recovery is still OK.
The reform program for property needs more time if it going to stick as a structural change.
So, we can expect ongoing incremental stimulus to help mitigate the fallout from the property reform program but not reverse it. This will include not just RRR cuts but rate cuts proper plus a falling CNY.
I do not yet see any wind back of the property reform program.
That'll be the big 'risk on' signal when and if it comes.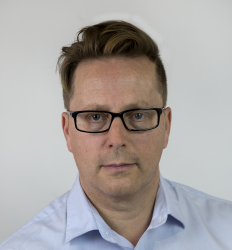 Latest posts by Houses and Holes
(see all)