Goldman with the note:
We estimate Congress will need to raise the debt limit by mid-October, though it is possible the Treasury might be able to operate under the current limit until late October. It is possible, though not likely, that the Treasury might be able to continue to make all scheduled payments until sometime in early November if the deficit is smaller than expected.
There are two procedural routes congressional Democratic leaders can take to raise the debt limit, but neither is easy. Democrats would not need Republican support if they use the reconciliation process, but they would face a number of other procedural and political disadvantages. Attaching a debt limit suspension to upcoming spending legislation looks more likely, but this might not succeed and could lead to a government shutdown.
A failure to raise the debt limit would have serious negative consequences. While it seems likely that the Treasury would continue to redeem maturing Treasury securities and make coupon payments, if Congress does not raise the debt limit by the deadline the Treasury would need to halt more than 40% of expected payments, including some payments to households.
Beyond the direct impact, the debt limit could also affect the medium-term outlook for fiscal policy. We already expect the Democratic fiscal package to be scaled back from the proposed $3.5 trillion/10 years in new spending to $2.5trillion, offset by around $1.5 trillion in new tax revenue. While there is not necessarily a direct linkage between the debt limit and the fiscal package, the more these issues become entangled the more pressure there may be from centrist Democrats to scale back the size of the fiscal package.
If we look back at the 2011 debacle, the market reactions were all counter-intuitive, or logical for those in the know.
The US dollar fell initially but then rose into the crisis in May:

Stocks were hit for roughly 20% through the May-Aug crisis period and were then saved by the Fed in August when it committed no taper before 2013 (we then tested the lows in Oct):

Treasuries bid out the wazoo despite the looming downgrades:

Similar price action seems about right if get a rerun.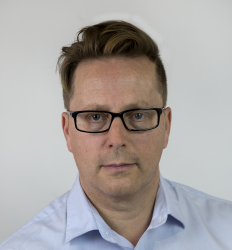 Latest posts by Houses and Holes
(see all)