Endless China fanboi, High White, penned a great piece at The Saturday Paper that summarised the nuclear debates over the weekend:
If Australia's submarines were intended primarily to defend Australia and our closer neighbours, then there is no way we'd consider nuclear propulsion. But the navy decided many years ago that the primary role for our new boats should be to operate off the coast of China in co-operation with the US Navy, and the government has eagerly gone along. That required a submarine that was bigger and more complex than any conventional sub in the world, with attributes only found in nuclear-powered boats. It was the attempt to satisfy these demands that led us to the highly problematic French deal, which has now imploded so spectacularly.

Under the new AUKUS arrangement, announced on Thursday, Australia will get access to highly sensitive nuclear propulsion technology that will allow us to go nuclear ourselves. The plan is to build eight boats in South Australia, based either on the American Virginia-class or the British Astute-class designs. Scott Morrison said the decision will be made after an 18-month process to explore and assess all the issues and options involved.

In some ways switching to nuclear power makes a kind of sense – but only if we really need the highly ambitious capabilities that have driven us to this step, and are now driving us further and further into bigger and more complex boats. You can see this by looking simply at the size of the submarines we are talking about. The Collins class are 3000 tonnes. The now-abandoned French-designed Attack class were going to be 4500 tonnes. The American and British that we are now looking at are more than 7000 tonnes.

…Then there is timing. The PM has acknowledged that we will now not see the first of the new nuclear-powered submarines in service before 2040. Even if all goes well, that means we will not have replaced the six Collins-class boats until after 2050, and will not have 12 boats in service until the mid-2060s. That is just way too slow when our strategic circumstances are changing so fast. We need a much bigger submarine capacity, much sooner.

…What should we do instead? First, we should recognise, as our neighbours in South-East Asia do, that confronting and containing China won't work. Whether we like it or not, we are going to have to live with China's power and growing influence. That doesn't mean doing whatever China says, but it does mean stepping back from Washington's policy of trying to push back China by threatening war.

Second, we should be building forces to defend ourselves without relying on the US, rather than deepening our dependency in an ally that, for all its tough talk, is becoming less and less credible. That means buying submarines and other systems that work cost-effectively to defend ourselves, not serve our allies – which means buying conventional rather than nuclear submarines.

And third, we should step back and think about our long-term future as a country. Thirty years ago Bob Hawke and Paul Keating said Australia had no choice but to stop looking for our security from Asia and start looking for it in Asia. That remains true, and it is the very opposite of turning back the clock to the days of Robert Menzies and his two Anglo-Saxon "great and powerful friends".

But that is exactly what Morrison has done this week. He has tied Australia to a deal that undermines our sovereign capabilities, overspends on hardware we can barely be confident of operating, and drags us closer to the front line of a war we may have no interest in fighting.
Some good points there. The timeframe is very screwed up. We should buy them from America instead and develop a nuclear support industry around them. The SA construction plan for all the subs has been political from the beginning, seeking to substitute for a car industry that the Coalition stupidly killed.
As for this "war with China" that Hugh speaks of, which one does he mean? Is it the war over Taiwan? Which is less likely to be fought the stronger that we, and it, are. Moreover, that war should not be fought and the US has no treaty with Taiwan for that very reason.
Is it some grand contest for the entire Indo-Pacific? China, North Korea, Iran and Pakistan versus the rest? That's not a war that China can win. Simply block up its commodity import routes and it starves while its economy collapses.
Is it the war for the South Pacific? For the Australian mainland? Nuclear subs would be better for the former. Arguably conventional boats for the latter. But what's the good of that if the Chinese military is dominant across the Indo-Pacific? We've already lost at that point.
And is the US the aggressor here? China has militarised the South China Sea. China has stolen industrial bases worldwide. China has launched the plague, soft power takeovers and wolf warriors onto the world.
Or is Hugh referring to China's soft power war? The alternative of offering China the space to be itself in the region is appalling and also violent. Every state in Asia will be occupied by a Chinese elite that rules as Beijing's proxy. That will result in civil wars everywhere.
There is no doubt whatsoever that the Coalition could not run a piss up in a brewery and the sinking subs is the direct result of its ineptitude.
But that is no reason to give in to the Chinese tyranny.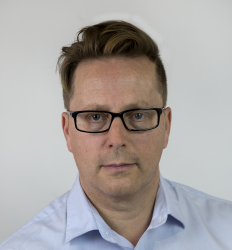 Latest posts by Houses and Holes
(see all)