Victoria's Auditor-General Andrew Greaves has revealed that the cost of 42 major infrastructure projects across the state has risen by $5.95 billion. His audit report shows that the cost of another 27 projects has fallen by a combined $1.04 billion. Greaves assessed some $99 billion worth of major projects in the report, which was tabled in state parliament on 22 September:
The massive overrun bill, for infrastructure ranging from prisons and hospitals to roads and bridges, does not include the looming budget blackhole at the troubled West Gate Tunnel project…

In the audit report, tabled at state parliament on Wednesday, $99bn worth of major projects were assessed.

Scope changes blew out costs of 42 projects by $5.95bn, and reduced costs for 27 projects by $1.04bn — leaving a total impact for taxpayers of just over $4.9bn…

Although there were no definitive figures for the trouble plagued West Gate Tunnel, the auditor-general found that project was likely to be more than 20 per cent over its approved budget and 6 months behind schedule.

Recently, project proponent Transurban told investors the overruns would be at least $3.3bn, and that its commitment to a two year delay — meaning the toll road would open in 2024 — couldn't be guaranteed due to ongoing disputes about costs with builder John Holland and CPB.
The Auditor-General also recently found that multibillion-dollar projects are being built on the back of "fragmented planning" and secrecy, which is wasting taxpayer dollars:
A new probe by the Victorian Auditor-General reveals multibillion-dollar projects are being built on the back of fragmented planning. The watchdog describes a string of separate and secretive documents that have been created over nine years without any reference to each other, the act or any overarching goal for the state transport network…

"The absence of a transport plan as required by the act, during a decade of unprecedented investment in transport infrastructure, creates risks of missed opportunities to sequence and optimise the benefits of these investments to best meet Victoria's transport needs"…

RMIT Centre for Urban Research director Jago Dodson said the report was a "stunning indictment of the 'build first, ask questions later' approach to transport planning that has prevailed in Victoria for nearly a decade. The failure is most apparent in the announcements of multibillion-dollar projects, like the Suburban Rail Loop, North East Link or Airport Rail, without a plan.
In another report, the Auditor-General noted that the Victorian Government has a "tendency to underestimate costs and over-estimate benefits" of major projects. This, in turn, "can have consequences for Victorians, such as delays in ­obtaining needed infrastructure or increased costs".
In May, the Grattan Institute released a report, entitled "Megabang for megabucks: driving a harder bargain on megaprojects", which also roasted the Victorian Government's infrastructure waste.
Recent notable examples of infrastructure waste and mismanagement include:
The West Gate Tunnel project, whose cost is likely to double its initial $5 billion price tag and is running years behind schedule.
The level crossing removal project, which has blown out from up to $6 billion to more than $8 billion;
The $11 billion Metro Rail tunnel, which has blown out by $2.74 billion; and
North East Link, which was originally planned to cost $10 billion and was revised up to $15 billion.
Basically, the Victorian Government is the home of waste, mismanagement and infrastructure pork.
This is what happens when you cram a million-plus extra people into Melbourne over a short period of time via mass immigration.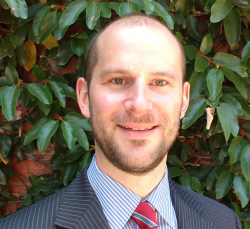 Latest posts by Unconventional Economist
(see all)