Morgan Stanley with the note:
We are revising down 3Q GDP tracking to 2.9% from 6.5%, previously. Our forecast for 4Q GDP remains at 6.7%. The revision to 3Q implies full year 4Q/4Q GDP at 5.6% (5.7%Y) this year – 1.4pp lower than the Fed's forecast of 7.0% in its June Summary of Economic Projections (SEP), and 0.7pp below Bloomberg consensus of economists at 6.3%.

We have anticipated a sharp slowdown in 2H GDP growth, but looked for a more even distribution across the remainder of the year – payback instead has been front-loaded. An examination of the data reveals that the slowdown is not broad-based and primarily reflects payback from stimulus spending as well as continued supply chain bottlenecks. The swing factor is largest in spending on big-ticket durable goods that benefited most from stimulus checks and are affected most by lack of inventory and price increases due to supply shortages, for example motor vehicles.

August is the month when we think broad activity slowed the most (data to be reported throughout September). For example, motor vehicle sales have now dropped for 4 consecutive months. Our motor vehicle analysts believe the slowdown in sales has run its course. Monthly growth in core inflation is now slowing and Delta cases are peaking – both were top concerns that led to a recent drop in consumer confidence. Income continues to outstrip spending by a considerable amount, suggesting buying power has not flagged.

We do not see jobs being affected with labor force participation rates rising into the fall before moving into a slower-slog upward. In line with the path of LFPR we envision, average monthly job gains peak in 3Q around ~870k, but remain at robust levels thereafter.

Our view for monetary policy has not changed. Despite slower growth, the economy is expanding and the Fed continues to focus on reaching substantial further progress toward its goal of maximum employment – on our forecast for payrolls we get there by the end of the year. The Fed sees no need to tighten policy, rather, it is time to take its foot off the gas pedal by growing its balance sheet at a slower pace (i.e. taper its asset purchases). The September FOMC and minutes should solidify a November or December announcement. Our current baseline sees a December announcement, with risk of earlier in November.
I see the Fed pausing as this converges with the hard-landing developing in Chinese construction sectors and crashing commodity prices.
The question is, can such high equity valuations persist when growth will only deliver moderate profit gains?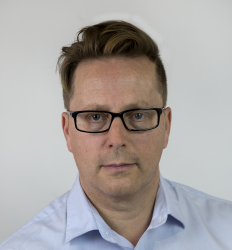 Latest posts by Houses and Holes
(see all)