The National Tertiary Education Union (NTEU) estimates that the University of Melbourne's wage underpayment bill could ultimately top $15 million.
More than 1,000 casual academics have received a combined $9.5 million in backpay, and vice-chancellor Duncan Maskell has apologised for the incident.
However, Annette Herrera of the NTEU says Maskell's apology will "ring hollow" unless he ensures that long-term casual teaching and research staff are given permanent jobs:
"If the vice-chancellor was serious about dealing with wage theft, he would be converting long-term casual tutors into permanent teaching and research positions," said Annette Herrera, president of the University of Melbourne branch of the union.

"Unless Professor Maskell's apology leads to a significant increase in conversion of this staff to permanent and stable work, this apology rings hollow." She said one casual teacher was owed $80,000 in back pay and total repayments could reach $15m.

The union estimates that 55 per cent of the university's ­employees are casual and thus in insecure employment…

Nick Robinson, a University of Melbourne casual academic who represents them on the union branch committee, said there had been a "systemic culture of underpayment" and the insecurity of casual employment meant people were reluctant to speak up.
The NTEU has also criticised the University of Sydney's "mean-spirited approach" to converting casual staff to permanent employees. The University of Sydney has also previously admitted to underpaying casual employees around $6 million in 2019. Yet, the university has advised that just 69 out of its 4,173 casual employees have been offered permanent jobs following a "robust review":
"Much of the casual work that goes on at Sydney uni and most other universities in Australia is actually ongoing in nature and therefore should be given ongoing contract in secure employment [NSW secretary Damien Cahill said]…

"Unless universities get serious about converting casual workers into more secure forms of employment, wage theft is going to continue to flourish."
Australia's universities experienced massive funding growth over the decade to 2019:
It wasn't just international student fees that boomed either. Public funding for universities also grew significantly between 2011 and 2019:
Instead of treating front-line academic staff properly, universities pissed the bounty away on paying exorbitant salaries to senior executives:
Bloating their administrative departments (while skimping on teaching staff):
And building lots of shiny buildings:
Australia's universities have shredded their social contract.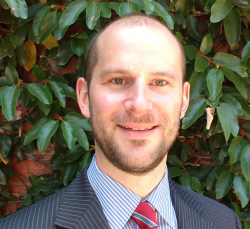 Latest posts by Unconventional Economist
(see all)