Yesterday, the Australian Treasury's Macroeconomic Division head Crystal Ossolinski told the parliamentary committee into housing affordability that housing supply had not kept pace with rapid population growth in the early 2000s, which caused house prices to surge:
"We've had some periods of strong population growth in Australia, particularly in the early 2000s, where population growth has risen quite rapidly"…

"Supply in the housing market is constrained … it takes a very long time to build dwellings."

But she said there had been a strong response to supply issues which should start to ease prices in coming years.

"We're going to have relatively strong increases in the number of dwellings," she said.

"We have had over 200,000 (building) approvals over the past year, and that will play out in supply over the next couple of years."
The reason why Australia's population growth surged is obvious: the federal government threw open the immigration floodgates: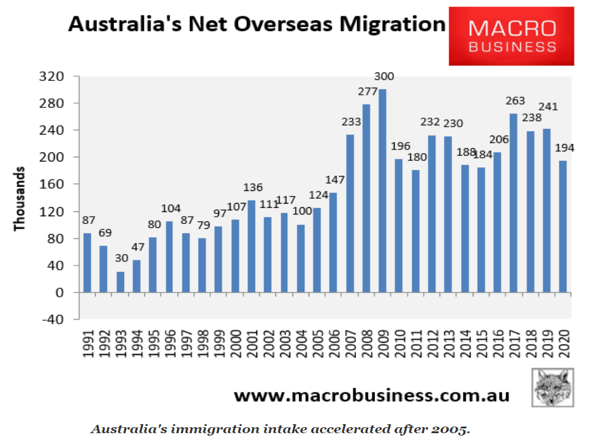 Australia's net overseas migration (NOM) jumped from an average of 90,500 between 1991 and 2004 to an average of 219,000 between 2005 and 2019 – representing an annual average increase in immigration of 140%.
This immigration boom caused population growth to run way ahead of housing supply for a decade, as illustrated clearly below: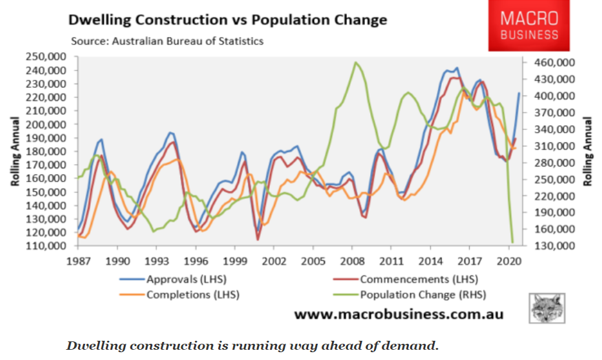 But now that immigration has collapsed thanks to COVID, Australia's 'housing shortage' has miraculously disappeared, as illustrated clearly above.
Given these facts, one has to ask why the Australian Treasury strongly advocates a return to pre-COVID mass immigration?
The Treasury's Intergenerational Report (IGR) projects that 'Big Australia' mass immigration will be promptly rebooted after the pandemic, which will see 235,000 net overseas migrants arrive in Australia every year from 2025: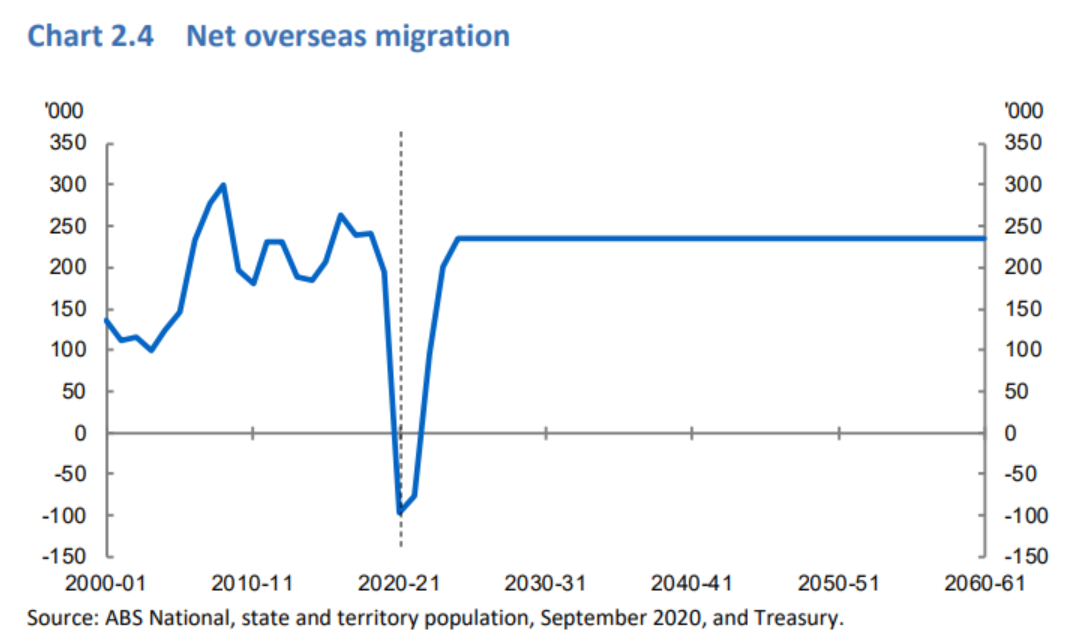 This turbo-charged immigration intake is projected in the IGR to increase Australia's population by a whopping 13.1 million people (~50%) over the next 40 years to 38.8 million people – equivalent to adding another Sydney, Melbourne and Brisbane to Australia's existing population.
Such a population deluge will guarantee that housing demand swamps housing supply, resulting in worse affordability (other things equal).
As illustrated in my submission to this inquiry, "any housing supply problem is first and foremost an excessive immigration problem".
The first rule in public policy formulation should be not to make a problem worse. The Australian Treasury has clearly broken this rule by continually shilling for mass immigration. It speaks with a forked tongue on the matter and displays a severe case of cognitive dissonance.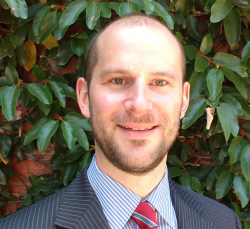 Latest posts by Unconventional Economist
(see all)