Chief Health Officer (CHO) Paul Kelly has given evidence to the Senate COVID-19 inquiry explaining how vaccination is working to prevent severe COVID infection:
Only 3 per cent of intensive care admissions are vaccinated. He says no one 16-69 who is vaccinated has been admitted to intensive care…

"The strongest possible incentive to be vaccinated is that you could die. If you don't get vaccinated and you catch COVID. That is what we're seeing in NSW at the moment, the figures are absolutely clear, that those people that are in ICU are overwhelmingly the ones that have not yet been vaccinated.

"Vaccination dramatically reduces your chances of catching COVID, of being hospitalised, of being admitted to ICU or of losing your life."
The data is unambiguous. In Victoria, 78% of people admitted to hospital with COVID are unvaccinated. This comes despite the unvaccinated representing only 37.1% of Victoria's population: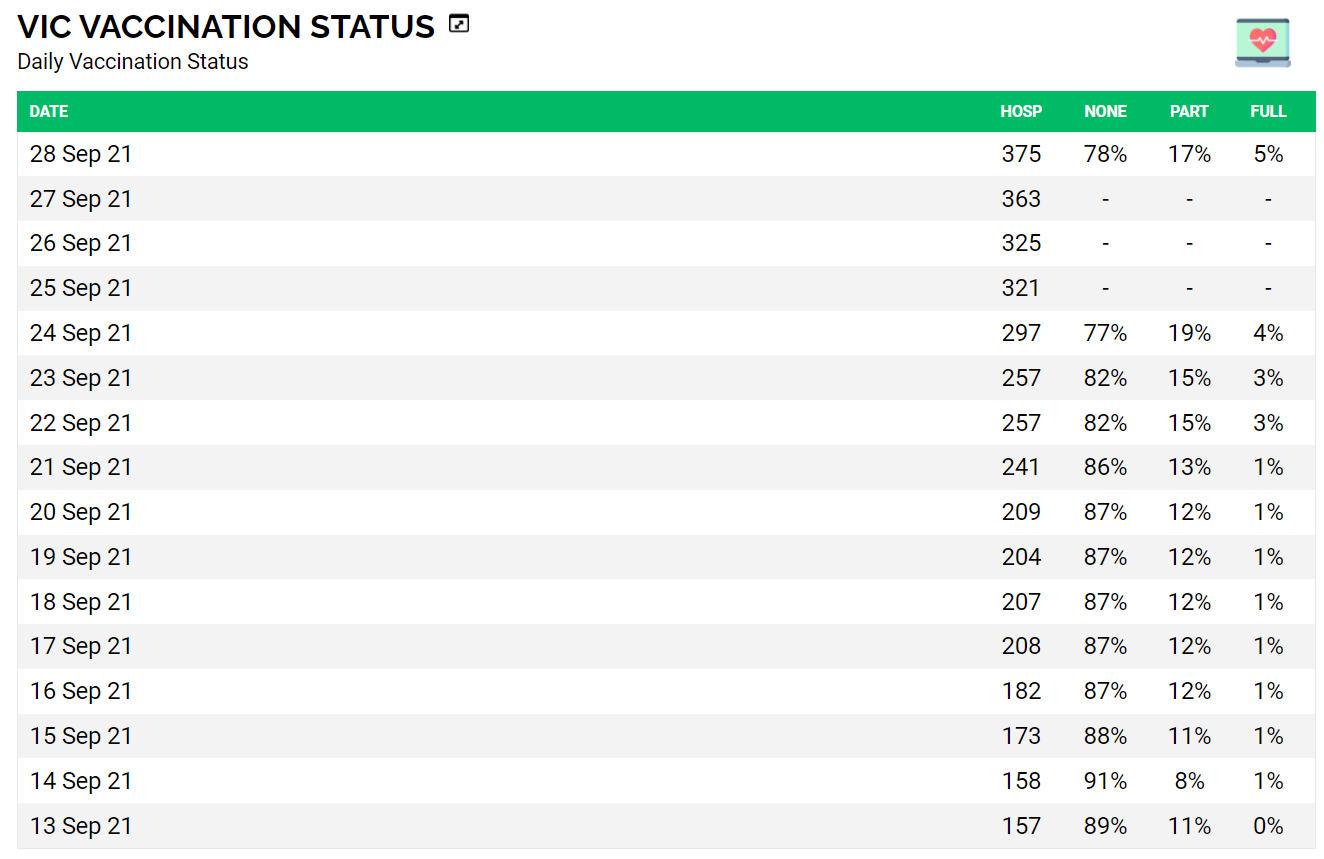 It is a similar situation in NSW where fully vaccinated people comprise less than 4% of COVID hospital admissions despite representing nearly half the state's population:
NSW: Fully Vaccinated / Not Fully Vaccinated

General Population: 48.73% / 51.27%
In Hospital With COVID: 3.76% / 96.24%

— CovidBaseAU 🦠📊🇦🇺 (@covidbaseau) September 28, 2021
The case for vaccination is even stronger when you acknowledge that the unvaccinated are younger, which means they are naturally more resilient to adverse COVID effects.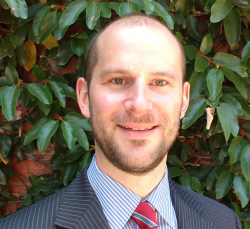 Latest posts by Unconventional Economist
(see all)