Heterodox economist Professor Steve Keen has announced that he will run for the Senate in the upcoming federal election:
. @BloombergAU covers my Senate candidacy for @The_NewLiberals @victorklineTNL. Vote #TNL to put citizens not politicians into Parliament, advised by experts not ideologues https://t.co/46tB4f0a6H

— Steve Keen (@ProfSteveKeen) September 23, 2021
Details from Bloomberg:
Keen will be a senate candidate for the New Liberals and says he wants to revive the economic golden era of Robert Menzies, who was prime minister for a record stint from 1949-1966. The present ruling Liberal Party, originally founded by Menzies, is now dominated by "reactionaries" and is a shadow of its former self, Keen said this week.

His priorities for the party's economic platform:

Run a budget deficit of 3-4% of GDP — similar to Menzies — to pay for spending via MMT. The theory holds that governments with their own currency are unable to go broke and can therefore keep spending until inflation becomes a problem. Keen notes that inflation is so weak these days that it's barely an issue.
Housing: Keen argues soaring property prices are a product of ever-rising mortgage debt. His goal would be to reduce the amount available for borrowing for a purchase to, say, 10-times the annual rental income of a property, although he wouldn't do this immediately as that would crash the housing market.

The aim is to lower home prices without reducing household equity. For example, if someone had a property with a sale price of A$1 million ($725,000) and a mortgage of A$600,000, Keen would aim to cut the price by 20% to A$800,000 and cut the loan to A$400,000, thereby maintaining the homeowner's A$400,000 equity. This would be financed through budget deficits/MMT.

For the Reserve Bank of Australia, Keen wants to introduce a central bank digital currency that would give everyone a digital account at the RBA. He would demand RBA officials "up their thinking" beyond standard neoclassical textbooks. They should be more like the Bank of England, whose research department, he says, agrees with his view that mainstream economics is wrong about banking.
On free trade, Keen says the specialization argument that has dominated modern economic policy has resulted is Australia going backwards in industrial complexity. It needs to rebuild its industry, he says, and this would be the main focus of trade policy.

That's a lesson from the pandemic, according to Keen, which showed that Australia couldn't make the masks, ventilators, or the other things it should have as a domestic capability.

On jobs, Keen would push for genuine full employment, in the Menzies mold, noting the jobless rate hit 1.5% in that era. He would also introduce something resembling a basic income, saying the sums provided to the unemployed and others on welfare are "appallingly low." This would also be financed by the budget/MMT.
Nothing on immigration, unfortunately.
Nevertheless, we wish Keen luck. Australia needs more independent thinkers in parliament to challenge the failing Lib/Lab cartel.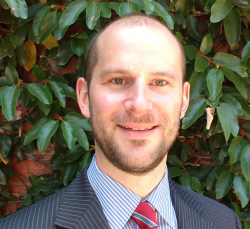 Latest posts by Unconventional Economist
(see all)