The Reserve Bank of New Zealand (RBNZ) today announced that it will tighten lending rules for mortgages from 1 November, but expects banks to comply with the "spirit" of the new rules immediately.
Specifically, the new rules will see banks now restricted to just 10% of the new lending for mortgages that make up over 80% of the value of the property. Previously this so-called 'speed limit' was set at 20%.
This follows other measures implemented earlier this year, including investors being slapped with 40% deposit rules from May and the Ardern Government ending the tax deductibility on interest for investors back in March.
Below are extracts from the RBNZ's press release:
From 1 November 2021, we will be restricting the amount of lending banks can do above an LVR of 80 percent to 10 percent of all new loans to owner-occupiers, down from 20 percent at present, Deputy Governor and General Manager for Financial Stability Geoff Bascand says.

"We launched our consultation earlier this month after observing that despite previous adjustments to LVR restrictions, house prices remained unsustainable and the risks of a housing market correction had continued to rise, increasing risks to economic and financial stability. Restricting high risk lending will help prevent these problems getting worse".

Submissions from industry representatives were largely supportive of the proposal, with respondents recognising the need for further tightening in order to help control house price inflation and mitigate potential risks to financial stability.
By contrast, RBA assistant governor Michelle Bullock yesterday played down the need for macro-prudential curbs in Australia:
Currently in Australia, the evidence suggests that lending standards overall have been maintained in the face of very strong demand for housing (Graph 4). This is in contrast to 2014-2017 when there were signs that lending standards were declining…

The share of new lending at high loan to valuation ratios rose last year, in part reflecting an increase in the number of first home buyers who tend to have lower deposits. Lending at high debt to income ratios has also risen since early 2020. APRA and the Bank are monitoring these trends closely…

Household debt in Australia has increased substantially over the past 30 years (Graph 5). Much of this occurred in the 1990s and 2000s as declines in inflation and interest rates, and rises in real income, meant that people were able to service higher levels of debt…

Unlike in 2014 and 2017, the concerns this time are not specific types of lending such as investor or interest only lending. So the tools used at that time are not really appropriate at this time. This suggests that if there were to be a need for so-called macro-prudential tools to address rising risks, they should be targeted at the risks arising from highly indebted borrowers. Tools that address serviceability of loans and the amount of credit that can be obtained by individual borrowers are more likely to be relevant…

A high level of debt could pose risks to the economy in the event of a shock to household incomes or a sharp decline in housing prices. It is these macro-financial risks that warrant close watching. Whether or not there is need to consider macro-prudential tools to address these risks is something we are continually assessing.
I still expect macro-prudential curbs to be implemented in Australia. But not until after the next federal election when the pandemic risks have passed.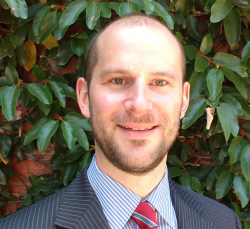 Latest posts by Unconventional Economist
(see all)