Queenslander! Deputy Premier Steven Miles:
"Yesterday Scott Morrison had six members of his team out attacking Queensland, our border restrictions and our Premier."

"We haven't seen a pile-on like that since before the state election last year."

"Not one of them mentioned the outbreak in Sydney — it's as though Queenslanders are somehow responsible for the NSW outbreak."

"It's clear the Prime Minister has both his eyes on his own election, and no eyes on the outbreak ripping through Sydney right now."

"Don't let the LNP convince you that the Doherty Institute modelling says something that it does not."

"Don't fall for Scott Morrison's marketing tactics."

"This is much more complex than a number and a simple three-word slogan."
More from Premier Anastasia Palaszczuk
"I think this is about protecting Queenslanders, and having a conversation about what will we need to do. Are measures that other countries are putting in place, for example if the Delta variant is going rampant through a particular region, or a city, the children and primary school are way masks as a precaution. So what do we need to do?."

"I'm just talking about having a conversation about it, because it is just like when we were concerned about the elderly … It is about having it educated and responsible conversation."

"I look forward to the day when families are the united. Through the vaccination program, this is our opportunity to be able to do that. But we are not at 70 and 80 per cent yet."

"In terms of where we are in the first phase of the national plan, Queenslanders doing everything we can to actually comply with the plan."
Queensland Health Minister Yvette D'Ath:
Queensland Health Minister Yvette D'Ath said more than one-third of NSW's 22,000 cases from the outbreak were young children.

D'Ath said the Commonwealth has been misleading about the national plan and Doherty Institute modelling.

"It isn't as simple as making a target, there's a whole lot of other factors."
How many little kids are in the hospital and ICU in NSW? Hopefully none.
All 100% right. Queenslander!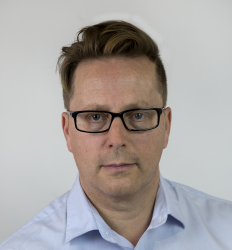 Latest posts by Houses and Holes
(see all)