According to Cameron Kusher at realestate.com.au, property sales at or in excess of $1 million have surged so far in 2021 with even larger increases for properties prices at or above $3 million:
We're currently 38 weeks into 2021 and the number of preliminary sales so far this year is 48.8% higher than over the same period in 2020.

The states with the largest year-on-year increases in cumulative weekly sales so far this year are the Northern Territory (71.9%) and Western Australia (59.9%). The smallest increases having been recorded in Australian Capital Territory (19.3%) and Tasmania (24.4%).

The increase in sales over the year is significant, however, when we look at properties that sold for $1 million or more, the year-on-year change in cumulative sales is much greater with a 95.8% increase.

In fact, there's already been 21% more preliminary sales at or above $1 million in 2021 than there were throughout the entirety of 2020, with sales so far this year higher than all of last year across each state and territory.

Cumulative weekly sales of properties at or above $1 million so far in 2021 is more than double that of the same period last year in Victoria (124.8%), Queensland (123.0%), South Australia (100.3%), Western Australia (105.0%) Tasmania (136.1%) and Northern Territory (145.5%).

These trends are also supported by data that tracks the price filters people use on their property searches. Price filter search data shows 36.1% of all property searches on realestate.com.au during August 2021 were for properties at or above $1 million, up from 30.5% in August 2020.

Sales of properties priced at or above $3 million has seen an even larger uplift over the past year.

Although sales of properties at or above $3 million have only accounted for 2% of all preliminary sales so far this year, $3 million-plus sales are currently 126.1% greater than they were at the same time in 2020 and there's already been 36.2% more preliminary sales in this price point this year than there was throughout the whole of 2020.

Cumulative weekly sales of properties priced at or above $3 million have more than double so far this year in New South Wales (125.9%), Victoria (122.4%), Queensland (144.8%) and Western Australia (170.8%).

When you consider that mortgage rates have shifted to historic lows and people are still restricted on how they can spend their money – there is no certainty about any interstate travel plans and no ability to travel overseas – it is easy to understand why there has been such an increase in sales of properties priced over $1 million. Not to mention the fact that many people are spending much more time at home than ever before, which potentially means they need more space and are more focused on lifestyle, which generally adds extra to the cost of purchasing.

I would expect that demand for higher priced properties is likely to remain substantial over the coming months, however, thereafter we could see a bit of a slowdown in demand.

When vaccination rates hit targets and lockdowns largely end, people's lives will return to some sense of normality. They will be able to go back to the office (if they choose) go out and do the social activities they used to (as long as they are vaccinated) and plan domestic holidays.

At around the same time, or shortly thereafter, international travel will also return and I suspect these rediscovered freedoms could lead to a slowdown in housing demand and sales of higher priced luxury properties.

While demand for higher priced homes may ease from current levels, low interest rates have been the major contributor to higher prices and with rates at these levels for the foreseeable future I would expect that we are going to continue to see a heightened number of properties selling for over $1 million.
CoreLogic data shows similar trends, with premium properties leading price growth across most markets: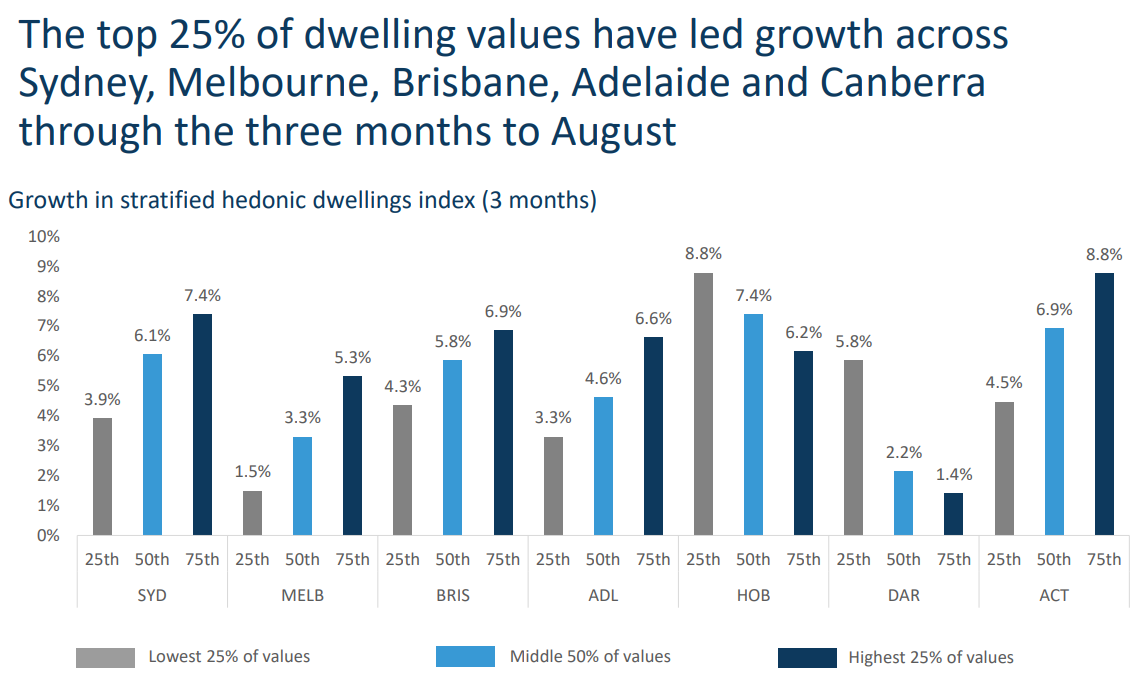 It is also reflected in the stronger price growth being experienced across detached houses over units. People crave space in times of lockdown.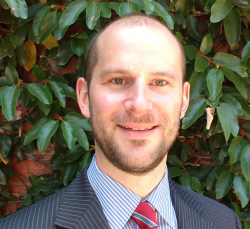 Latest posts by Unconventional Economist
(see all)