Silly old coot:
Former prime minister Paul Keating has escalated his attack on the new AUKUS security partnership unveiled by the Morrison government, unleashing fury on his own side for supporting the deal and characterising it as the "surrender" of Australia's control of its military.

In a no-holds-barred statement, the former Labor leader said Prime Minister Scott Morrison has led Australia away from the Asian century and back towards a "jaded and faded Anglosphere", with the current ALP leadership "complicit in [a] historic backslide".

Mr Keating takes particular aim at Labor's foreign affairs spokeswoman Senator Penny Wong, saying that in her five years in the role she has "by her muted complicity with the government's foreign policy and posture… neutered Labor's traditional stance as to Australia's right to strategic autonomy".

He accused Mr Morrison of "shopping" Australia's sovereignty by "locking the country and its military forces into the force structure of the United States" through the planned nuclear submarine acquisition.

"It takes a monster level of incompetence to forfeit military control of one's own state", he said, "but this is what Scott Morrison and his government have managed to do"

…While acknowledging a "more aggressive international posture" on the part of the current Chinese regime, he asserted that "by determinedly casting China as an enemy… [the government is] creating an enemy where none exists."
A few points:
China's 14 conditions to end democracy are a direct threat to Australian liberalism. If that's not worthy of defence then what is?.
If we do not beat the CCP back in the region, then there is NO CHANCE that Australian liberalism will prevail at home. There is NO military posture of which Australia is capable to defend itself against an Asian CCP empire.
If that requires greater integration with the US military then so be it.
There is no choice other than being a satrap within the US liberal empire or a satrap within the Chinese illiberal empire.
Australians prefer the former. Keating prefers the latter.
Move along. Nothing to see here.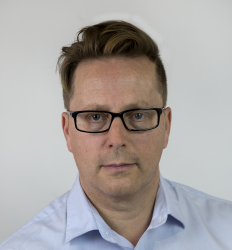 Latest posts by Houses and Holes
(see all)