I was ill a couple of weeks ago when an important debate took place between George Soros and Ray Dalio about investing in China. It is worth revisiting today as Evergrande goes bust.
George Soros, the 91-year old fabled hedge fund owner, is the latest to pipe up with his view that, actually, China might be one to miss. He criticized the world's largest money manager BlackRock Inc. — which is making a big push into China — for putting clients money and even U.S. security interests at risk

…Soros immediately met with counter-arguments. Mark Mobius, the storied emerging market investor, came out defending the invest-in-China line. As did Ray Dalio, the founder of Bridgewater, the world's largest hedge fund, who has been beating the pro-China drum for awhile now.
Mobius and Dalio. There's an EM-biased duo if I've ever seen it. Dalio's scribblings on China have been obviously favourably biased for years, being kind about it.
For me, this debate boils down to a larger question that has plagued market economics for decades. Dalio et al are interests: part of the club of uber-rich that I refer to as liberal gangsters. They are a class of financial titans that rode the freewheeling ways of capitalism to great wealth only to then slam the door shut behind them. Dalio has been a critic of failing macro and microeconomic reform in liberal economies but by backing the alternative Chinese model because it does a better job of these he's effectively shut out his countrymen anyway.
However, there's a lot more to human freedom than just well-structured economies and markets. China also happens to be run by the world's most egregious pack of illiberal gangsters and anybody that purports to believe in the tenets of liberal democracy can't back that in no matter how flawed their own system or how technocratically excellent the illiberal alternative.
At least, they shouldn't do so if they're remotely fair dinkum in their beliefs.
This is not just a point about values. Dalio et al's love of Chinese markets is a false economy. What's the point of finely crafted markets that have at their head a capricious dictator who can wipe you out on a whim?
To wit, Evergrande yesterday reached some kind of deal for payment of interest to local debt holders. It didn't say how much of it. Also not mentioned were the foreign debtors.
But we can be sure what's coming to them. Absolutely nothing. Beijing is very likely to single out liberal gangsters for pain. All I can say is good:
BlackRock in August bought up five different Evergrande dollar bonds through one of its high-yield funds, which had holdings in the developer then worth $US18 million ($25 million), Morningstar data show. The size of the holding had already expanded sharply this year as the fund's assets under management rose.

A HSBC-run high-yield fund in July was also a net buyer of Evergrande's debt and has increased bond holdings by 38 per cent since February as the fund expanded in size, the Morningstar data showed, though the value of its total exposure at $US31m declined over that period due to falling prices.
As Australia has experienced again and again. Ironically, it is nearly always Beijing that acts in the interests of liberalism by bringing justice to our own liberal gangsters.
I just hope that Bridgewater holds Evergrande assets too.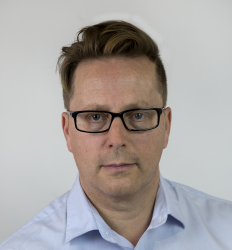 Latest posts by Houses and Holes
(see all)