New Zealand's average house price has hit $1 million for the first time:
New figures from OneRoof and its data partner Valocity show the typical cost of a property around the country increased 4.9% in the last three months and 27% since September 2020.

The doubling of the national average property value in less than a decade will put further pressure on first home buyers and push up deposit requirements for many to $200,000 – more than three times the average annual wage…

House-hunters are now spending about $213,000 more than they did a year ago on the typical home.
New Zealand's housing market makes Australia's look 'cheap' by comparison.
As shown in the next chart, New Zealand's housing stock was valued at a whopping 4.3 times the nation's GDP at December 2020, versus Australia's 4.0 times GDP as at March 2021:
The gap has likely widened since.
This surge in New Zealand house prices has taken place on the back of an explosion in mortgage lending, while productive lending in businesses and agriculture shrunk:
Kiwis also believe that property prices will continue rising:
The housing market is expected to continue to run red hot, despite looming headwinds.

The July quarter ASB Housing Confidence survey indicates a net 59 percent of respondents expected house prices will continue to increase, even though a net 54 percent expected interest rates to also rise.

Price optimism remained strong despite ASB forecasting house price growth to drop to just 2 percent next year.

ASB chief economist Nick Tuffley said he was not surprised people were doubtful of a slowdown, particularly with housing demand still outstripping supply.
Clearly, Kiwis are betting it all on the house, with the nation's property market effectively swallowing the economy.
New Zealand's housing obsession is even more extreme than Australia's.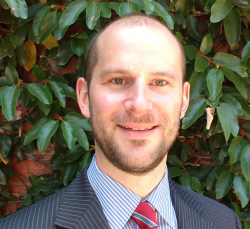 Latest posts by Unconventional Economist
(see all)